New Nursing Scholarship Honors Holocaust Survivor
March 12, 2018
Two students from the University of Houston College of Nursing are the first recipients of a new scholarship named for a Holocaust survivor.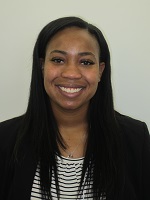 Inice Warren and Cassandra Werdenberg will share The Rubin Sztajer Holocaust Survivor Scholarship, which will be awarded in June during the inaugural INSIGHT into Diversity HEED Award Summit taking place at UH. The HEED Award, Higher Education Excellence in Diversity, recognizes U.S. colleges and universities that demonstrate an outstanding commitment to diversity and inclusion.
"The University of Houston is the perfect school to work with," said Lenore Pearlstein, daughter of Rubin Sztajer. "I know Dean Kathryn Tart understands the value of diversity, and I am thrilled to be able to help even just a few students with their financial needs."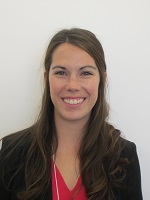 The scholarship will support underrepresented nursing students as they seek to become nurse leaders in the communities where they will work and serve by providing excellent nursing care. Both recipients are students in the College's Second Degree BSN program.
"We're so pleased when others share our enthusiasm for our wonderful students who have dedicated themselves to pursue these studies," said Tart, professor and founding dean of the College. "I know the recipients of the Rubin Sztajer Scholarship will be inspired by his life, his mission to care for others and his story of hope."
Pearlstein is the co-owner of INSIGHT into Diversity magazine, the oldest and largest diversity-focused publication in higher education. She became aware of the College of Nursing two years ago when the magazine bestowed its HEED award to the University of Houston, the UH Law Center and the UH College of Nursing.
"(Dean Tart) and I got together and we talked about the impact the hurricane had on her students," Pearlstein said. "She told me how some lost books and equipment, some lost everything including family members. I initially donated to that effort to help students buy new books, but later she talked about her goal to create new scholarships and I decided then that I wanted to do that, to help students."
Rubin Sztajer grew up in Klobuck, Poland with his parents, three sisters and two brothers. In 1940, after the invasion of Poland, Rubin and his family were forced to live in a Jewish ghetto. Two years later, German soldiers took Rubin from his mother's arms and sent him to a forced labor camp in Markstadt, and later to the Bergen-Belson concentration camp where he stayed until British soldiers liberated the camp in April 1945.
He came to the United States with a fifth grade education.
Rubin Sztajer has been married for 62 years and has three children, seven grandchildren and three great grandchildren.
"He has spent the last 50 years of his life speaking with young students about his experiences, particularly emphasizing his message of hope," Pearlstein said. "I know that his life story has inspired so many young people to stay in school and to not give up on themselves and their circumstances."
Pearlstein, who has created other scholarships across the country in her father's name, says with each his story lives on. "He's been an inspiration. I know he would be honored to know about these students," Pearlstein said.
The scholarship will be awarded June 18-19 during the INSIGHT into Diversity HEED Award Summit, when recipients of the national award gather at UH to discuss issues of diversity in higher education institutions across the country. The College of Nursing was awarded the Health Professions HEED award in 2016 and 2017. The College was one of 14 nursing programs nationwide selected to receive this award, the only national recognition for diversity and inclusion.