Student Success: Whitney Ray Graduate of the UH Digital Media Program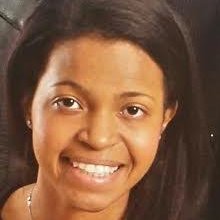 The University of Houston Digital Media program strives to prepare graduates who are fluent in technology, design and emerging media. Whitney Ray graduated from the University of Houston in 2015 with a degree in Digital Media. She shares her experiences and her secrets to success, which started at UH.
Why did you choose the UH Digital Media Program?
I have a strong interest in business and in being creative. After researching, I found that the Digital Media program had a great combination of both.
What was your UH experience?
With the Digital Media program, my area of interest was video production. I also took entrepreneurship and business classes through the UH C.T. Bauer College of Business.
How did the UH Digital Media program help you achieve your professional goals?
The Digital Media program helped me develop my creativity, but more importantly it taught me how to manage and supervise projects, especially when it came to developing proposals and establishing workflows.
Tell us about your company?
My company is a multi-media production company that I started back in 2011. Throughout school, the company grew with me and transformed into a transmedia company. I led teams of talented individuals and with my area of expertise being in film production, photography and concept design, I have been able to work with companies like, TLC network, Sony Pictures, South By Southwest and more.
What kinds of projects/skills did you learn at UH DIGM that are now critical to your professional success?
Throughout my years as an undergrad, there were several classes that involved group projects. These group projects really taught me the value of teamwork and how to work with others, especially while adhering to deadlines. Professors such as Jerry Waite, Mike Dawson, Phil Snyder and 'Professor Z,' I learned about time management, networking, organization and communicating. I was heavily influence by them.
What advice do you have for future digital media professionals?
Do not get discouraged while applying to companies and do not let the fear of rejection or being rejected prevent you from reaching your goals. With every story of success it takes time and patience to get there. Re-evaluate decisions when necessary, branch out of your comfort zone, and do not give up.