UH Sugar Land Welcomes SIDO The Official Student Organization of the Supply Chain Logistics Technology Program now at UH Sugar Land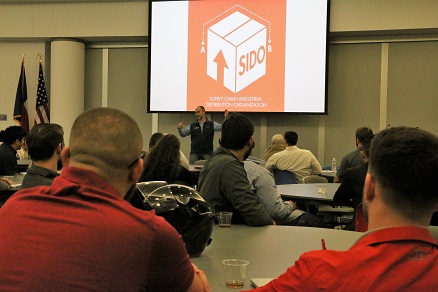 More than 75 students in the University of Houston Supply Chain Logistics Technology program gathered for the monthly meeting of the official student organization. The Supply-chain Industrial Distribution Organization (SIDO) officially has moved to UH Sugar Land, home to the program and the more than 750 students who are pursuing studies in that area.
"We were very gratified to see the great turnout of students who are so clearly interested in their professional futures and that of the industry," said Margaret Kidd, instructional assistant professor with the program. "Organizations such as this one will prove to be an important connection from their academic lives to their careers. I'm glad they see that."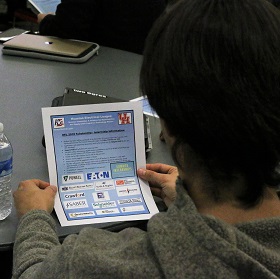 SIDO meets to share internship opportunities, network and hear guest speakers. On the program were two members of the Houston Electrical League (HEL). Jason Roberson of Lonestar Electric Supply and Bryan C. Hendon of Emerson Automation Solutions answered students' question about the industry and the 2018 HEL Summer Internships and scholarship opportunities for eligible majors.
"Students had a great opportunity to hear how their degrees will matter in the real world," Kidd said. "We want students to know the depth of the industry here in the greater Houston area."
The Supply Chain Logistics Technology program is part of the Construction Management department in the UH College of Technology.
Read more