UH Sugar Land, College of Technology, Fort Bend Schools Partners in Teaching Innovation
Dec. 10, 2018
Mind mapping. Problem solving. Innovation.
The University of Houston at Sugar Land, together with the UH College of Technology, are working with high schools in the Fort Bend Independent School District (FBISD) on workshops that create innovation. The Innovation Workshop Tour focuses on helping students learn innovation as a skill.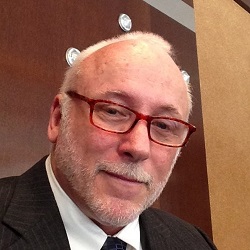 "Many people think innovation is something that people are born with or that is bestowed on an individual magically," said David Crawley, professor of practice in the College of Technology. "Innovation leverages structured creativity to realize the world in new ways, find hidden patterns and discover associations to form new solutions."
The workshops began in November and will stop at five FBISD high schools: Willowridge, Austin, Bush, Dulles and Travis. More high schools will be added as the academic year progresses. The 90-minute workshops can accommodate up to 35 students. Each session includes guided mind-mapping exercises and methods to discover innovation concepts from mind mapping.
"These activities highlight a fun discipline that teaches skills from which entrepreneurial talents and problem-solving thrive," Crawley said. "The knowledge and experiences from this workshop will give students useful tools to problem solve, improve lives and help their careers."