Construction Builds Excitement for New College of Technology Building
August 17, 2018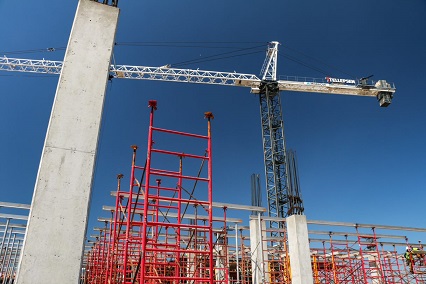 The large construction crane at the University of Houston at Sugar Land, visible from long distances on US 59, represents big changes for UH Sugar Land. Construction began in earnest this summer for the new UH College of Technology building. Its three floors will be home to classrooms and state-of-the-art lab space.
"This building represents a significant leap forward for the growth of our campus," said Jay Neal, associate vice president, academic affairs and chief operating officer of UH Sugar Land. "Industry and students will benefit from programs offered here."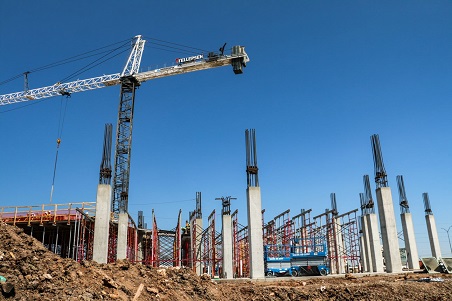 Aided by favorable weather, the 100,000-square-foot facility is on schedule for a fall 2019 completion. Construction Management and Engineering Technology programs will join other College of Technology programs already offered at UH Sugar Land.
Every week the landscape changes. Images and information on construction progress is updated each week on the building's page. Online visitors also can view a live web cam and time lapse video.
State and regional dignitaries, including those from the University of Houston System, attended a groundbreaking ceremony in March of 2018.
The UH College of Technology building was designed by Page Architects and is being constructed by Tellepsen.