'Salute to Nursing' Recognizes UH's Cheryl Brohard
April 23, 2018
Cheryl Brohard, assistant professor in the University of Houston College of Nursing, has been named a "2018 Salute to Nurses Top 15" winner. The award comes from the Houston Chronicle and the American Nurses Association as part of a recognition of heroes of the nursing industry.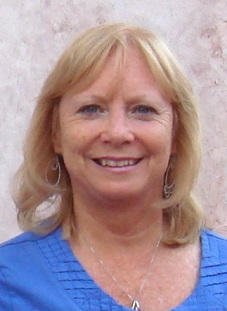 "I'm grateful for this recognition of a profession that is respected, valued and trusted," Brohard said. "Nursing is an honorable career that attracts highly intelligent people who choose to dedicate their life to caring for people."
Brohard was one of the more than 1,200 nursing professionals nominated for the award, which will be celebrated as part of National Nurses Week May 6 - 12. National Nurses Week ends on the birthday of Florence Nightingale, the founder of modern nursing.
"We are so proud of our nurses, and especially Cheryl who exemplifies outstanding nursing," said Kathryn Tart, professor and founding dean of the college. "The theme of this year's National Nursing Week is 'Nurses Inspire, Innovate, Influence.' Cheryl not only personifies that theme, but the students who have been under her guidance emerge with those qualities."
Brohard has been an oncology nurse for 37 years, specializing in hospice and palliative care research.
"I come from a family of caregivers," Brohard said. "In my doctoral studies, I focused on people with cancer who were in supportive or hospice care. Cancer is considered a disease of older adults because the majority of people are diagnosed after the age of 55, so I also obtained a certificate in gerontology during my doctoral studies."
Brohard's research at the college has included studies supported by the Texas Higher Education Coordinating Board Nursing Innovation grant. The program funded a state- of-the-art mannequin to teach students how to have end-of-life conversations with patients and their families. Additionally, she has investigated new ways to encourage cancer patients and their families to discuss advance directives and other preferences in care. Brohard also is part of a research team with the UH Graduate College of Social Work conducting a pilot study to assess whether caregivers can be trained to effectively deliver a life review intervention that can reduce depressive symptoms among their care recipients with early-stage dementia.
"Nurses are part every aspect of life—from birth to death. It's appropriate for them to initiate these important conversations," she said.
Brohard will be recognized in a luncheon ceremony during National Nursing Week.