United Healthcare's Project SEARCH Temporarily Relocates to UH Sugar Land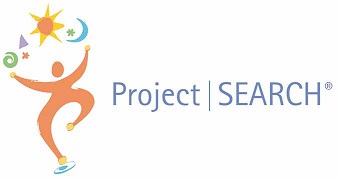 Flood waters from Hurricane Harvey forced a training program for high school students with developmental and intellectual challenges to temporarily move from their United Healthcare offices in Sugar Land to the University of Houston at Sugar Land. The 12 students from the Fort Bend Independent School District are participants in the international program Project SEARCH, which provides real-life work experience to help young people with disabilities transition from school to adult life. The students will call UH Sugar Land home for the fall semester.
"With a program like Project SEARCH, it is so important to have community partners who are excited to work with our program and create opportunities for our interns. Due to our temporary displacement following Hurricane Harvey, we were worried about how to keep these young individuals on the track to gainful employment," said Jillian Hamblin, United Healthcare Chief Operations Officer and Project SEARCH executive sponsor. "UH Sugar Land provided us a wonderful location to continue our program and expose these young individuals to even more wonderful opportunities. This will be a memorable year for this class and we have the University of Houston at Sugar Land to thank for keeping us going."
The program, hosted at the United Healthcare in Sugar Land for the past four years, was the first affiliate in the Houston area. The students have completed four years of academics and will spend one additional year in Project SEARCH.
Students must apply for the program. A cohort of up to 12 students are selected each year. They take part in three, 10-week internships at United Healthcare to learn the social, independent living and transferable work skills needed to live and work in the community. In addition to classroom space, UH Sugar Land and United Healthcare will collaborate on internship opportunities on campus.
"We were eager to work with our neighbors, United Healthcare," said Jay Neal, assistant provost of academic affairs and operations at UH Sugar Land. "We both believe in providing students with all the tools necessary to help them succeed. First on that list is a place to learn."
The United Healthcare offices at the Southwest Freeway at Sugar Creek suffered water damage following the storm—five feet of water in the building's concourse and several inches on the first floor. All employees were temporarily relocated to other United Healthcare locations or worked from home.
"Improving employment outcomes for individuals with disabilities is our goal. We endeavor to provide internship opportunities that align with the intern's employment goals in order to set the interns on a track for competitive integrated employment," said Sandy Needler, rehabilitation employment manager and Project SEARCH Business Liaison at United Healthcare. "Throughout the program, we work with Texana and Texas Workforce Solutions to find employment opportunities for the students so that the students have jobs at the conclusion of the program. Project SEARCH really is a life changing experience."
For more information about Project SEARCH or about employing graduates of the program, please contact Alexandra Needler at Alexandra_needler@uhc.com.