College of Nursing in Ireland: Sigma Theta Tau International
Two professors with the University of Houston College of Nursing shared research with colleagues at the Sigma Theta Tau International (STTI) Nursing Research Congress in Dublin, Ireland.
More than 1,400 nursing researchers, clinicians, leaders and students attended the five-day conference.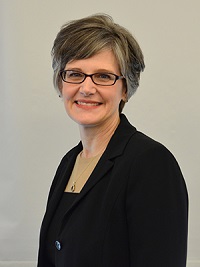 Sandy Lee, assistant clinical professor, presented information from her research on immigrant populations and their contact with health care professionals.
"We have a burgeoning immigrant population in our country and an aging population," she said. "Yet there is very little research that focuses on people 65 years old or older of Mexican origin and how they are doing in regards to health care and experiences."
Lee said colleagues in Ireland have similar concerns with aging immigrant populations, in particular their perceived barriers to health care and the role of nursing in their disease management at home.
Her research titled "The Experience of Elderly Immigrants of Mexican Origin with Life-Limiting Illness: A Critical Ethnography" followed participants who lived on the Gulf Coast and in Central Texas. Through interviews she found that most were insured through Medicare, were bilingual and managed diseases such as diabetes, cardiovascular disease, cancer, stroke or respiratory illnesses.
She categorized her findings into three areas: reaction to diagnosis, responding to the illness and relationship with the providers. Some of the diagnoses the group received were illnesses typically managed with medication or diet changes, allowing the patient to pursue his/her normal activities. But even these kinds of diagnoses were received with great emotion. One study participant indicated she needed to be home for three weeks to recover from the news.
"From their perspective this was devastating because they have lived, seen and taken care of people in their families with diabetes, for example, who'd lost legs, had to go on dialysis or died," Lee said. "Their response to the diagnosis, then, isn't because they don't understand it, but because they have a deep understanding—one that the health care field may not have."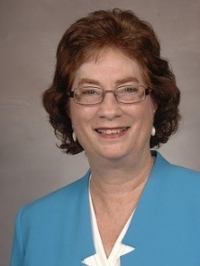 Assistant Professor Lenora McWilliams discussed her research, "Cooperative Learning Versus Independent Learning and the Haptic Intravenous Simulator."
Inserting an IV is a complex and critical skill taught in nursing school. Using a simulator creates a safe environment to learn those skills.
"Cooperative learning is an active learning strategy where students work together to complete a task," she said. "The purpose of our study was to see if students learn better together or in independent learning."
The 180 nursing students were working with a haptic IV simulator and divided into groups of cooperative learners and independent learners. McWilliams found that cooperative learners' performance scores were higher mostly because of observing and working together. Her study also affirmed the use of simulators as a learning tool.
The Sigma Thea Tau International Honor Society of Nursing is a professional organization which aims to advance and celebrate nursing through scholarship and professional development opportunities that focus on education, leadership, career development, evidence-based nursing and research.