Rupa Iyer Named Program Director at National Science Foundation
Founding director of biotechnology programs and associate dean in the University of Houston College of Technology, Dr. Rupa Iyer, has been appointed program director for the National Science Foundation (NSF) Education and Human Resources (EHR) Directorate, which supports science, technology, engineering, and mathematics (STEM) education. Iyer's one-year position began in September 2017 at the NSF in Alexandria, VA and Washington, D.C metropolitan area.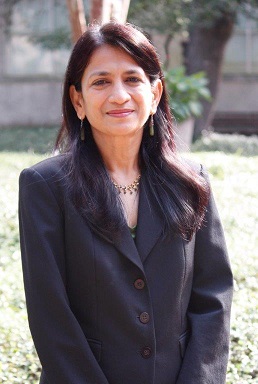 As a representative for the division, she will contribute to the foundation-wide coordination of scholarly activities for undergraduate STEM education. Her responsibilities will include supporting innovative and merit-reviewed activities for other EHR and undergraduate education (DUE) programs.
"I am looking forward to the exceptional opportunity to contribute to the expansion of quality education and research, which will involve extensive interaction with academic research communities and industry, and other federal agencies that may lead to development of interagency collaborations," said Iyer.
The assignment comes on the heels of her $2.1 million grant recently awarded by the National Science Foundation. Iyer invented an innovative approach to integrating classroom instruction and research at the University of Houston that will be spread to five colleges and universities around the country.
"With her relentless commitment to high standards, and breadth of interest and receptiveness to new ideas, good judgment, knowledge and experience with research on interdisciplinary educational innovations and applied research, Dr. Iyer is destined for success in this role," said Dr. Tony Ambler, dean of the College of Technology. "We are very proud of her accomplishments, which further position the University of Houston as a formidable national front-runner in STEM education and research. And, we are looking forward to Dr. Iyer's return to the College where we can continue to benefit from her experiences and leadership."
(Story by Marilyn Howard Jones)