Nursing Students Focus on Education, Prevention at Diabetes Wellness Day
Students from the University of Houston College of Nursing participated in the Diabetes Wellness Day at the UH Health & Biomedical Science Complex, assisting in glucose screenings, diabetic retinal screenings, blood pressure and weight checks, as well as educational stations about preventing diabetes.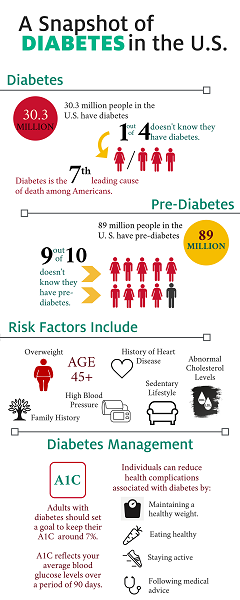 "November is National Diabetes Awareness month. Prevention and education is at the core of nursing and this is a disease that is sometimes preventable," said Tracy McManaman-Bridges, lecturer at the college. "We were pleased to join our UH colleagues in this important community-health event."
The students from the college's RN to BSN program performed glucose screenings and provided informational consultations about the results. They joined colleagues and faculty from other UH health sciences programs, such as the Colleges of Optometry and Pharmacy, the University Eye Institute and the Department of Health and Human Performance. Additionally, officials from the UH Health Research Institute conducted body mass index screenings.
McManaman-Bridges said students aimed to screen and counsel about 200 participants.
There are several risk factors that contribute to an individual's likelihood of developing diabetes, including:
Being over 45 years old
Having high blood pressure
Having abnormal cholesterol and triglyceride levels
Not exercising enough
Not eating right
Being a woman
Developing gestational diabetes while pregnant
"The more you know about diabetes the more control you have over the disease, rather than it controlling you," said Rosalinda Morales, assistant clinical professor and certified family nurse practitioner. "Diabetes is the other epidemic."
Morales says some risk factors are outside of an individual's control, like genetics, race or ethnicity. In those cases, managing lifestyle choices play a greater role in preventing diabetes.
"Exercise, cut down on sugars and fats in your diet, watch your weight," she said. "The role of the nurse practitioner is patient education to promote prevention."