Enjoy Holiday Gatherings with Family, Friends and Safety
Nathan Green, fire marshal for the University of Houston Sugar Land, urges holiday cooks and bakers to add a generous helping of safety to their festive gatherings.
"The Federal Emergency Management Association says we are entering the peak time for fires in the home as more and more people take to the kitchen or the outdoor grills," he said. "If you plan to enjoy a fried turkey, for example, there are some common sense tips to keep in mind."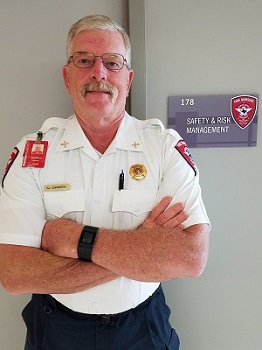 Turkey fryers belong outdoors on a sturdy, level surface to avoid tipping over hot oil
Turkey fryers need a three foot kid- and pet-free zone to protect against burn injuries
Determine the right amount of oil by first placing the turkey in the pot with water
Make sure the turkey is completely thawed before frying it
Keep tabs on the fryer temperature to avoid over heating
Use long cooking gloves to protect your hands and arms
If your plans include some holiday shopping, Green warns that criminals are hoping to take advantage of the festival time to catch you off your guard. Remember to:
Stay alert to your surroundings
Have your car keys in your hand as you leave for the parking lot
Shop with a friend
Park in a high visibility area
Walk quickly and confidently to your vehicle
And don't forget to enjoy being with your family and friends during this time of year. Happy Holidays!