Future Cougars in Fort Bend High Schools Learn About UH Sugar Land
High school students from the Fort Bend County area are learning how they can incorporate the University of Houston at Sugar Land into their academic plans. Kim Williams, program director at UH Sugar Land, is visiting career-readiness advisors and academic counselors in high schools in the Fort Bend Independent School District, as well as high schools in the Lamar Consolidated, Stafford and Alief districts.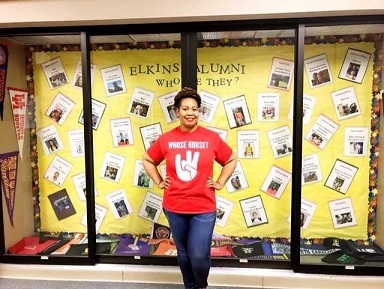 "We are finding a great deal of interest from students and their parents regarding classes at UH Sugar Land, but there are many questions about how students can include us in their academic blue prints," she said.
Enrollment at UH Sugar Land has nearly doubled from fall 2016 to fall 2017, now at more than 2,200 students. Students cite the convenience of taking classes closer to their home, smaller classes and technology as reasons for attending classes in Sugar Land. Several programs are offered only at UH Sugar Land, such as digital media, biotechnology and nursing.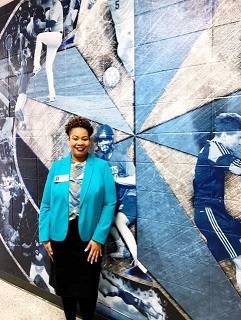 "Our relationship with the main campus has changed. High school counselors want clarification so that they can provide correct information to their students," Williams said. In fall 2016, UH Sugar Land became an institute of the University of Houston. Prior to that, the campus was a space for any of the UH System institutes to offer classes.

Today, students arrive with their core classes completed and choose from the 10 undergraduate UH programs that offer classes in Sugar Land or the 11 graduate programs. They receive a diploma from the University of Houston and may participate in UH Commencement ceremonies.

"There's a lot of support and excitement about UH and being a Coog," Williams said. "We are excited, too, and we want to show our future Coogs what they can do close to home at UH Sugar Land."

To schedule an meeting with Kim Williams call 832-842-4647.

To speak with an academic advisor, visit www.uh.edu/sugarland/students/advisors/.