Executive Human Resources Program Leverages Work Experience, Classroom Lessons to Develop Global Leaders
Instructors in the University of Houston Executive Human Resource Development program assure students what they will learn in the program will apply to their work life, and what they experience in their jobs will be part of their classroom experience.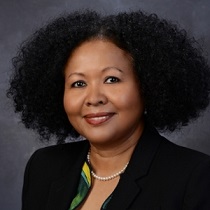 "It's a big focus in our program. What you get from the classroom you take back to work," said Consuelo Waight, professor and director of the program housed at UH Sugar Land. "We are very intentional about everything we do. Through the lens of learning and change, the students explore their instrumentality, and it is in this self-discovery process that students develop leadership, and consulting skills.
The program launched in 2013 at UH Sugar Land, featuring traditional face-to-face classes with an online component that accommodates working professionals. The intensive 11-month program brings a cohort of students together from engineering, sales, and various sections of human resource industries. Students typically have seven to 28 years of experience as specialists, managers or directors. Some come looking for career transition, mobility or a credential to maneuver through a tight job market. To date 56 students have graduated from the program.
"At this point in my long career, the program gave me credentials that I needed to compete for jobs in my field," said Jeff Cameron, recent graduate and currently with Lockheed Martin Talent and Organizational Capability."
As part of the program, students bring a strategic project they currently are developing in their existing work, as well as a letter of recommendation from a senior level position in their company.
"In discussing the strategic project with senior management, students gain visibility as they are forced to talk about goals, organizational commitment and support," Waight said. "Everything has intent. Students are surprised how all of this comes full circle."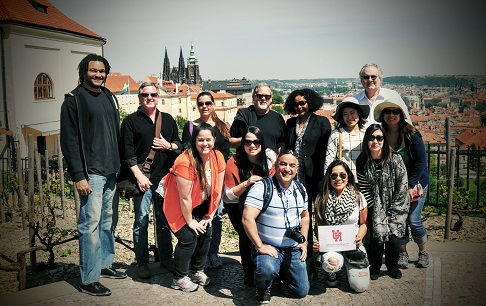 In addition to leadership and consulting skills, the program also folds in an international assignment for cross-cultural learning. As a cohort, the class travels overseas to visit, compare and contrast other human resource practices. The program has taken students to Brazil and to Prague.
"A few key assignments became very powerful for me. The action research project opened up the world of scholarly research in my own field, as well as an appreciation for collecting high quality data, and for contributing to my own community of practitioners," Cameron said. "A 'toolbox' concept was so simple, yet so powerful, that I continue to share with others the need to organize the many tools in their practice."
The program currently is accepting applications for the fall 2018 cohort. To be considered for admission, applicants must have a bachelor's degree from an accredited institution, a minimum of five years of full-time professional experience, endorsement from a senior level manager and a letter of recommendation. They also will participate in an interview with program faculty.
"I discovered a group of people equally as passionate about helping others to be better performers and better people. I discovered that their cultural backgrounds and work experiences are equally as powerful as mine. I discovered that they too have hard times, work hard, play hard, cry, struggle and thrive," Cameron said.
For more information, visit the College of Technology Human Development and Consumer Sciences or email executivehrd@uh.edu.