Nurses Week, May 6 - 12: Sandy Lee, Among Houston's Best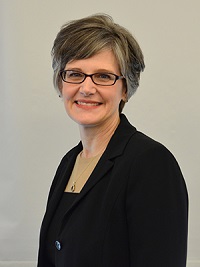 Sandy Lee, assistant clinical professor in the University of Houston College of Nursing, is one of the top nurses in Houston. The honor comes from the Houston Chronicle's Salute to Nurses in observance of National Nurses Week, May 6 – 12.
Lee, track manager for the College's RN to BSN program, was recognized as one of the Top 150 Houston nurses out of the 1,400 nurses who were nominated. Patients and co-workers nominated nurses who have made a "tangible, positive impact in the nursing community."
"I am very humbled to accept this honor that recognizes the work of nurse educators," Lee said. "I have been teaching nursing students for 21 years. It is so rewarding to know that collectively, my students take care of thousands of patients--more than I could have on my own. My students have gone on to nursing leadership positions, and many have become advanced practice nurses. I cannot imagine doing anything else."
The RN to BSN program is for registered nurses who have completed an associate degree and want to complete a bachelor's degree in nursing. Lee also teaches community health classes to undergraduates at the UH School of Nursing and is developing classes in psychiatric mental health rotations.
Her recent research titled "The Experience of Elderly Immigrants of Mexican Origin with Life-Limiting Illness: A Critical Ethnography" followed participants who lived on the Gulf Coast and in Central Texas.
"We have a responsibility in health care and nursing to reflect and understand the patient population we serve, to be culturally alert," she said. "I think we have some work to do there as a profession in terms of better defining our role and who we are and how we can make a critical impact in the lives of our patients. There's more room for us as nurses there."
"Dr. Lee is representative of the high caliber faculty teaching our future health care providers," said Kathryn Tart, professor and founding dean of the College. "We are very proud of her and very proud to call her colleague."