New Digital Media Course Takes Transmedia Production on the Road Venue Transmedia Offered in Fall 2017
Transmedia describes a process in which unique elements of a story are conveyed over many platforms, such as print, video, videogames, social media or live events. Consumers can interact with the story on any or all those platforms.
While the philosophy is not new, the intentional training for new transmedia producers is gaining momentum.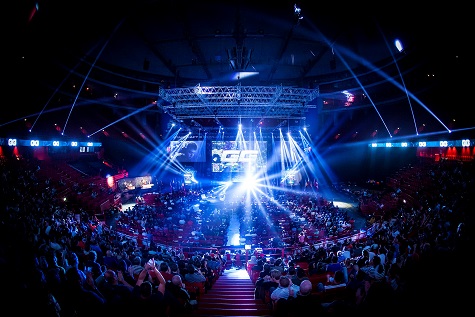 This fall, the UH Digital Media program will partner with First Colony Church of Christ in Sugar Land to offer a new class called Venue Transmedia. As the title implies, students will learn essential skills necessary to compete in the industry, conveying the story elements of a live event on various platforms.
"Live events in large venues such as mega-churches, stadiums, concert halls or indoor arenas, can be excessively complicated, requiring a skilled professional--who is both technician and artist--to operate the multiplatform media systems," said Phil Snyder, associate professor of information and logistics technology. Snyder and his wife, Karen, have pioneered the transmedia training within the Digital Media program. Karen Snyder teaches Transmedia classes at the UH Sugar Land Campus. "This class will be in an actual live-event auditorium with state-of-the-art equipment."
Richard Bowling is the producer of all Sunday services at First Colony Church of Christ, which includes live video and audio, as well as all aspects of live streaming. A feature and short film producer and film score composer, Bowling will collaborate with UH to offer a hands-on experience with real world equipment for weekly live broadcasts.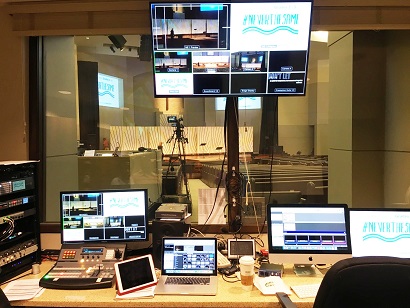 Under his guidance, students will participate in a "production lab" and have access to the High Definition production suite at First Colony Church, which includes three cameras (one remotely controlled), Blackmagic-Design ATEM switcher to control what is seen in the room and on the live stream, digital console to mix audio for services, lighting console to control theatrical and LED lighting, as well as projectors that control images or colors on auditorium walls.
"These different positions require high levels of skill to produce quality. The difference is that the tools are much more available and affordable," Bowling said. "Experience to learn the basic techniques required to become skilled with the various tools is more accessible, with smaller venues using many of the same tools as a large venue."
The experiential opportunity for students will raise their competencies in working with media equipment and live workflows, he said. Bowling and Snyder expect that by the end of the class students will be in a solid position to be interns in live broadcast environments.
"Our roles as educators are to set up our students for success and ensure that the next generation of industry professionals is prepared," Snyder said.