Sugar Land Mayor Honored with UH Distinguished Engineering Alumni Award
The Honorable Joe R. Zimmerman, University of Houston alum and Mayor of the City of Sugar Land, was among those honored at the University of Houston Cullen College of Engineering Alumni Awards Gala.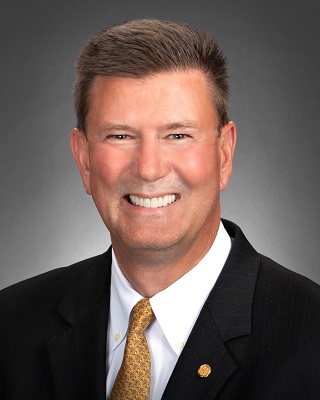 The event was held in early June at the Bayou City Event Center.
Zimmerman, a 1983 graduate of the College's civil engineering program, was honored with the Distinguished Engineering Alumni Award.
Zimmerman is the 10th mayor of Sugar Land, elected in June 2016. He serves on several city committees and is a past member of the Sugar Land City Council and Planning and Zoning Commission. Zimmerman is the director of development for Cobb Fendley & Associates, Inc., a civil engineering consulting firm, founded in 1980.
The Distinguished Engineering Alumni Award was established to recognize and honor alumni who have made significant contributions to society and whose accomplishments and careers have brought credit to the University of Houston Cullen College of Engineering. Zimmerman's portrait, like those of all the honorees, will hang in the Hall of Distinction in Engineering Building D.
"Joe Zimmerman is a proud University of Houston graduate and is most certainly deserving of this honor," said Robert McPherson, Interim Associate Provost for Academic Affairs and Opertions, University of Houston at Sugar Land. "His engineering expertise has served the community exceptionally well during his service on the City Council and his leadership as Mayor."
The award also was bestowed on David Eastwood ('77, '78), President of Geotech Engineering and Testing, Inc.
Other 2017 award honorees:
Lifetime Achievement Award: Charles A. Beyer ('72, '77)/Founder, Beyer Construction LLC
Roger Eichhorn Service Award: Douglas E. Emery ('85)/Senior Engineer, Harris County Toll Road Authority
Abraham E. Dukler Distinguished Engineering Faculty Award: Michael Nikolaou, Ph.D./Department of Chemical and Biomolecular Engineering
Entrepreneur/Innovation Award: Yamile Jackson, Ph.D. ('91, '94, '00)/CEO & Founder, Nurtured by Design
Established in 1987, the Engineering Alumni Awards recognize alumni, faculty and friends of the College and Engineering Alumni Association for significant contributions to society and the profession.
Read more