Phi Delta Kappa International Hosts Educational Research Symposium at UH Sugar Land Presenters to discuss autism, diversity and Texas legislative agenda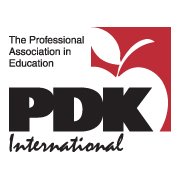 The University of Houston Chapter of Phi Delta Kappa International (PDK) in conjunction with the Houston Area Chapter of PDK presents an Educational Research Symposium at the UH Sugar Land (UHSL) Campus.
The event will take place 8 a.m. to noon, Saturday, March 4 in the Brazos Hall multipurpose room at UHSL. The event is free to PDK members and presenters and $15 for the public. Participants may register online or pay at the door.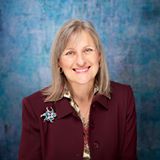 "Phi Delta Kappa is an amazing group of professional educators," said Dr. Lindsey Pollock, president of the UH chapter of PDK. "We are delighted to partner with UHSL for our annual conference and look forward to a great turnout."
A light breakfast will be provided. Dr. Patricia Williams, International President of PDK, will present opening remarks.
Dr. Jennifer Butcher, associate professor of education at Houston Baptist University, will join co-authors, Emily Rutherford and Lori Hepburn, to discuss their book, "Going to College with Autism, Tips and Strategies from Successful Voices." The book is intended for K-12 educators and counselors as they support students on the autism spectrum transitioning to college. They'll share stories from the students themselves who explain what it's like to be a college student with Autism. Following the presentation she and her co-authors will take questions from the audience.
Breakout session speakers include:
Dr. Wayne Emerson, Visiting Professor, University of Houston College of Education: History of Texas Land Grants in Sugar Land
Brad Odom, Welcoming Schools: Overview of the award-winning elementary school program that provides educators with tools to create a peaceful school community and addresses the needs of LGBTQ students.
Sherian Doyle, Ph.D., founder and CEO of For The Children: The author of "There's a Pint Size Bully in Our School" will provide participants with strategies to empower students to stand up to bullying and to monitor in the classroom and on campus.
Lindsey Pollock, Ed. D., Principal, Garden Oaks Montessori Magnet with Environmental Sciences: Update on the Texas legislative agenda, specifically the new accountability system based primarily on the STAAR exam.
PDK is the original member of the PDK International family of long-standing education associations, which also includes Pi Lambda Theta (PLT) and Educators Rising. Together, these three associations support the full spectrum of the education profession, beginning with Educators Rising for precollegiate prospective educators, continuing with PLT for collegiate preservice and practicing teachers, and concluding with PDK, serving the professional needs of career educators.