New Nursing Scholarship Honors a Lifetime of Care Giving
Nancy Louise McKenna cared for others her entire life. Leaving school before the end of her high school freshman year, McKenna cared for her brothers and sisters, later fulfilling her dream of becoming a health caregiver. She was a certified nurse assistant in skilled nursing facilities in Rhode Island from the time she was 21 years old to her retirement at age 80. Giving and caring for others was a hallmark of her life.
Now a University of Houston College of Nursing scholarship will honor her legacy. The first recipients of the Nancy Louise McKenna Scholarship will be announced in fall 2018 during the annual University of Houston at Sugar Land Scholarship Banquet.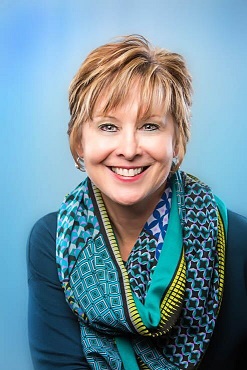 "My mom always wanted to be a nurse all her life," said daughter Karen Chitty-Boe. "This scholarship is a living testament to her life. I want this for those students in the community who don't have the same opportunities or come from a background where they can't afford it."
Students pursuing nursing degrees at the UH College of Nursing, who are or have been a certified nursing assistant,Ne are eligible to apply. Chitty-Boe's only "requirement" for recipients is that they pay it forward.
"We need to look around in the community for those who may not have the means—whether it's our time or our resources. It's not only about money, but the gift of nursing," she said. "Pursue medical missions or give back in another way. Invest in others—emotionally, spiritually. Go out into the community and help others."
Chitty-Boe is a long-time supporter of the College, and has deep health care professional roots in Sugar Land. She has worked in marketing, providers' services, development and staff services capacities in all the area health care facilities. She and founding dean Kathryn Tart have worked together on community health and education programs, such as women's health symposia, flu vaccines distribution and the Care to Chat event. That program was initially for mothers and daughters, but evolved into a parenting conference with the then-School of Nursing and the Fort Bend School District.  Chitty-Boe also is an early supporter of the College's Friends of Nursing program.
"Dr. Tart has been a tremendous influence and mentor to me," she said. "I took a tour of the (College of Nursing) facility. The nursing lab just blew me away."
McKenna, who passed away, was quiet and shy, but thrilled about the scholarship that honored her.
"I'm sure I'll be a puddle of tears when the first recipients are announced," Chitty-Boe said. "It will be a proud moment. I want my daughter and my son to know that it doesn't stop with me; it passes on to them and their children. It's going to be a great moment."