The University of Houston School of Nursing Receives National Award for Diversity and Inclusion September 13, 2016
The University of Houston School of Nursing received the 2016 Higher Education Excellence in Diversity (HEED) Award from INSIGHT into Diversity magazine, the oldest and largest diversity-focused publication in higher education. The national honor recognizes U.S. colleges and universities that demonstrate an outstanding commitment to diversity and inclusion.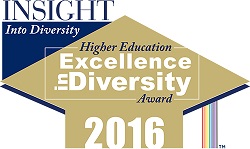 "There is a strong connection between culturally diverse health care providers and culturally competent patient care," said Kathryn Tart, founding dean of the UH School of Nursing. "We are dedicated to excellence by providing innovative programs that will serve students, serve health care institutions and serve patients."
The School of Nursing was recognized along with the UH Law Center and the University of Houston as an institution. It is the first time an institution has earned three HEED awards in one year.
A high priority for the nursing industry is to attract students from underrepresented groups. With minority populations slated to become a majority by the year 2043, according to the U.S. Census Bureau, Tart said the School's student population reflects successful recruitment efforts.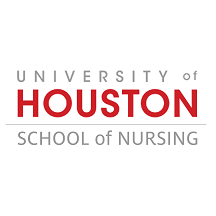 "Our students are 28 percent Hispanic, 17 percent African-American, 25 percent Asian, 3 percent American Indian/Pacific Islander and 37*nbsp;percent Caucasian," she said. "These nursing leaders reflect the community and are ready to be the next generation of nursing professionals."
HEED Award institutions were selected based on their exemplary diversity and inclusion initiatives that focus on all aspects of diversity, including gender, race, ethnicity, veterans, people with disabilities and members of the LGBTQ community.
"The HEED Award process consists of a comprehensive and rigorous application that includes questions relating to the recruitment and retention of students and employees, continued leadership support for diversity and other aspects of campus diversity and inclusion," said Lenore Pearlstein publisher of INSIGHT into Diversity magazine. "We take a holistic approach to reviewing each application in deciding who will be named a HEED award recipient."
The magazine honored 83 colleges and universities.
For more information about the University of Houston School of Nursing, visit www.uh.edu/nursing/
For more information about the 2016 HEED Award, visit www.insightintodiversity.com.