September is National Preparedness Month September 8, 2016
Hurricane season spans six months from the beginning of June through the end of November. But the weeks of August and September are the "real hurricane season," when the warming waters of the Atlantic and Gulf create greater opportunities for new storms to breed. 
September is National Preparedness Month as officials urge all to have a plan in place should evacuations or other emergencies be called.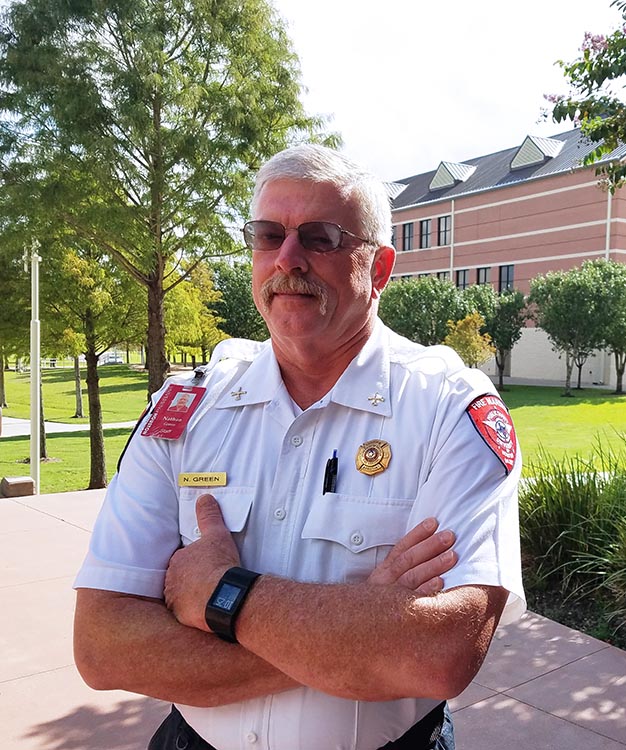 "The intent is not to scare anyone, but to help them think through such emergencies so that they'll be ready to act," said Nathan Green, University of Houston Sugar Land Assistant Fire Marshall. "There's no need to panic when you're able to follow your plan."
The UH Office of Emergency Management suggests everyone have a plan that includes:
Keep your car's gas tank full.
Keep your phone, tablet, laptop charged
Have cash. Power outages may prevent the use of debit/credit cards/sales registers.
Refill all medications taken regularly.
Place important papers in a safe place.
Pack an emergency bag with clothing, toiletries, eye glasses, nonperishable food. Keep it in an accessible place in your home or in your car's trunk.
Create a disaster supply kit with flashlight, batteries and first aid supplies.
Create a "Meet Up" plan for family members should you get separated during evacuations and make sure all are aware of it.
Have a battery operated radio for information and listen regularly for updates on emergency operations.
You can receive all emergency announcements from the University of Houston Emergency Operations Center by updating your contact information.
Check out these resources:
Make a family plan: https://www.ready.gov/make-a-plan
Download the App for your mobile device: http://www.fema.gov/mobile-app
National PrepareAthon Day: https://community.fema.gov/