Shay Ugoh, UH College of Social Work, Alumni and Friends Scholarship
The University of Houston Sugar Land recently celebrated its students and their benefactors at the 15th Annual Scholarship Banquet. Two students addressed the audience to tell their stories of personal and academic accomplishment, and of the importance of their scholarship support.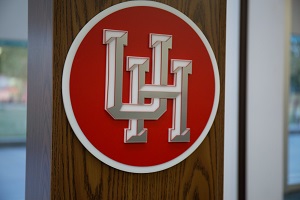 Thank you all so much for having me here tonight. My name is Shay Ugoh, and I am a student at the Graduate College of Social Work. When I received a phone call from the school asking me to speak in front of all of you I was instantly filled with anxiety, and I wanted to say, "No WAY!" and hang up the phone. But on the other hand I was honored to be selected to be a part of tonight's program, and wanted to accept the opportunity to publicly thank my donors and everyone else who is responsible for me being here today.
I'd like to briefly give you some background information about myself. In the spring of last year I became the first person in my family to graduate college. My father joined the military after High School before becoming a police officer, and unfortunately my mother never finished high school. I grew up watching my parents struggle to provide for us while they both worked 2 jobs. Most times my older sister and I were left to take care of ourselves and of our little brothers while they worked. From a very young age I knew how important it would be for me to get a college education. Between my childhood years and now, fear and I have become well acquainted. For the past 2 months I have been terrified about being up here tonight, but fortunately I didn't allow my fear of public speaking to take over. I want to tell you all why it's so important to not allow your fears, obstacles, and hardships, to keep you from reaching your goals.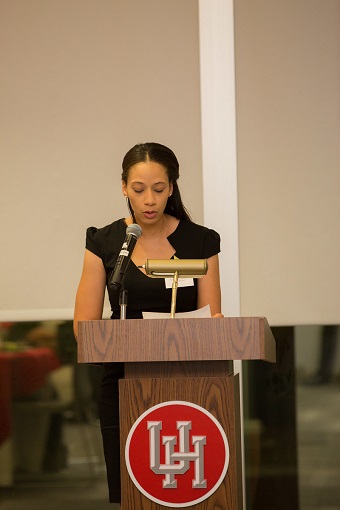 When I went back to college to finish my undergrad in the fall of 2013 my youngest child was three weeks old, and I was afraid. When school started I suddenly could not remember why I thought it was a good idea to go back to college after a 3 year hiatus, with a newborn baby, and 3 other children to raise. There were long days and even longer nights, but I pushed on and I finished the semester with A's in both classes. At the end of the following spring semester in 2014 I found myself at an informational meeting for students interested in going to graduate school in the fall of 2015. During that meeting I found out that in order to get into grad school the next year I would need to start going to school full- time while maintaining a high GPA, get academic references (which can be a challenge when taking online classes), and take the GRE. Once again, I was afraid. I told myself that there was no way that I would be able to get all of those things done, while working part-time, and raising children. However, exactly one year later I graduated with honors, and had been accepted into both of the graduate programs that I applied to. If I allowed my fear of failure to control me, I would still be working on my bachelor's degree today.
Now what I have not yet mentioned, is what it took to get me past those fears…support and encouragement. It was my husband who supported my dream of going back to college, although the circumstances were not ideal. He encouraged me to apply to graduate school, when I thought I wouldn't have what it took to be accepted. He even encouraged me to apply for this scholarship, when I felt discouraged because I had applied for others and I had not yet been approved for one. Without his encouragement and the support of my professors, most notably Professor Ginger Lucas, there is no way that I would be doing as well as I am in school right now. It makes all the difference in the world to have someone believe in your dreams, and encourage you along the way.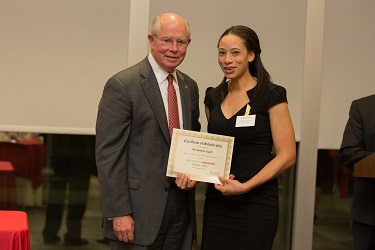 At the time I submitted my scholarship application this past spring, I had just found out that my four year old daughter was diagnosed with a language disorder, and our insurance was not going to cover any portion of her speech therapy services… I felt overwhelmed and discouraged. But by the end of the summer, after we had spent several hundreds of dollars in out of pocket therapy services, I found out that I was selected to receive this scholarship...I was elated and inspired!
It is no secret that this scholarship was a great help to our family financially, but its impact goes beyond that. Knowing that someone I had never met, believed in me enough to invest in my tuition costs gave me encouragement and a new found drive to succeed. Those two things are priceless, and essential for survival in graduate school. Thank you to my donors, the wonderful UH professors, and to my husband for your encouragement and support. I would not be where I am today, if it were not for you.
Thank you!