Bittner Recognized for Research in Theoretical Molecular Quantum Dynamics
University of Houston chemist and physicist Eric Bittner has been elected as a Fellow of the American Association for the Advancement of Science, joining a distinguished group of scientists, engineers and innovators spanning 24 scientific disciplines.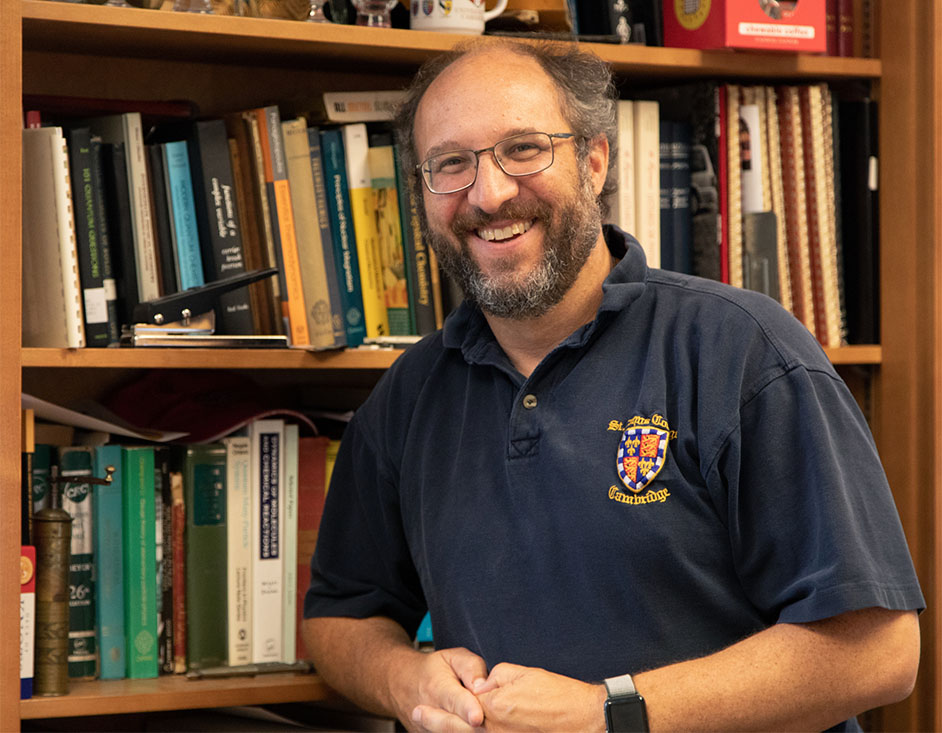 A Moores Professor of chemistry in the UH College of Natural Sciences and Mathematics, Bittner was elected to the AAAS chemistry section for, "distinguished contributions to the field of theoretical molecular quantum dynamics, and particularly for descriptions that elucidate the dynamics of electronic excited states underlying experimental results for optoelectronic materials."
The AAAS is the world's largest general scientific society and publisher of the journal Science. 506 Fellows were elected to this most recent class.
"It's an honor to be recognized by your peers," Bittner said. "My nomination was supported by three National Academy of Sciences members who have followed my work for much of my career.  It's also very special since my good friend and collaborator, Sergei Tretiak at Los Alamos National Lab, was elected to AAAS Fellow this year as well."
Among numerous honors spanning his career, Bittner was awarded a Guggenheim Fellowship in 2007 and was elected as Fellow of the Royal Society of Chemistry in 2016. Most recently, he was named an Ulam Scholar by Los Alamos National Laboratory in Los Alamos, New Mexico. Bittner is currently conducting research at the lab's Center for Nonlinear Studies as a visiting scholar.
His work there focuses on the steady states of quantum materials that are driven out of equilibrium by external stimuli, such as a laser field. The research could help the development of single photon emitters and strong quantum emitters, which are tools in optical fibers that can be used for quantum communication.
To be considered for the rank of fellow, AAAS members must be nominated by a steering group of their respective AAAS section, by three Fellows, or the CEO of the organization. Each steering group then reviews the nominations and forwards their list to the AAAS Council who then votes on a final aggregate list.
"AAAS is proud to elevate these standout individuals and recognize the many ways in which they've advanced scientific excellence, tackled complex societal challenges and pushed boundaries that will reap benefits for years to come," said Sudip S. Parikh, AAAS chief executive officer and executive publisher of the Science family of journals.
Bittner and the other new fellows will be recognized at the AAAS annual Fellows Forum in Washington, D.C. this summer.
- Rebeca Hawley, University Media Relations