Gabrielle Olinger Chosen for Interest in Experimental and Theoretical Physics Research
Gabrielle Olinger, a physics junior, was awarded a 2021 Barry Goldwater Scholarship due to her impressive academic and research accomplishments.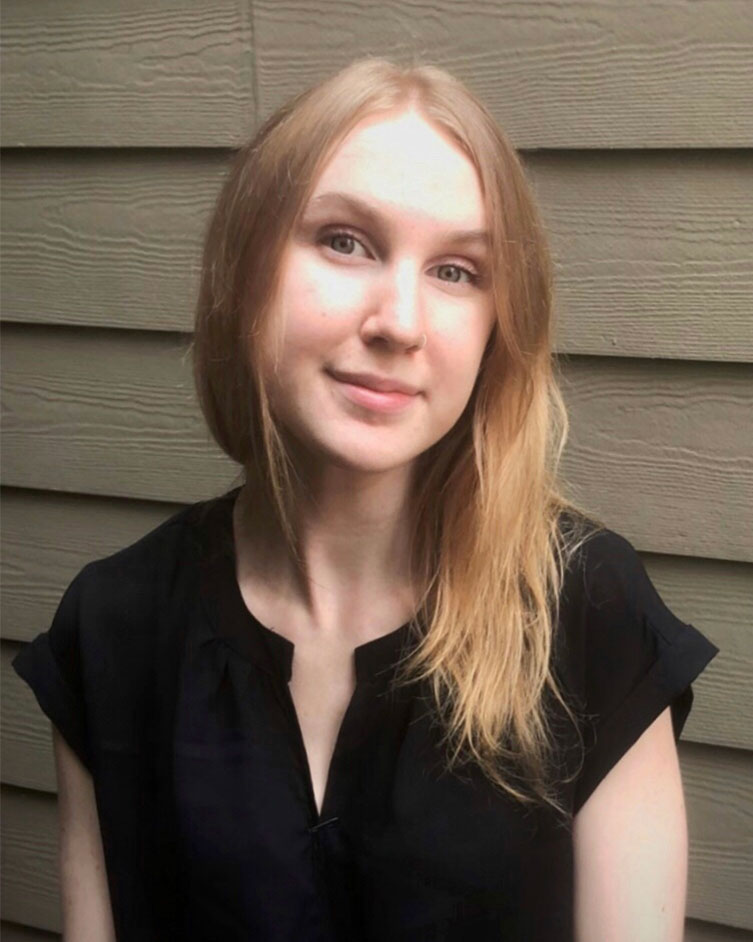 The Barry Goldwater Scholarship and Excellence in Education Foundation program fosters and encourages outstanding students to continue to pursue research careers in the STEM fields. Only 410 students were chosen out of the 1,256 natural science, engineering and mathematics students nominated.
Olinger will receive up to $7,500 of funding for her senior year.
This is the fourth time a University of Houston physics undergraduate has received a Goldwater scholarship since 2011.
She said she did not apply for the award necessarily because she expected to win, but because the application process helps students map out their future in research.
"Getting the award was like the cherry on top," she said.
Olinger is currently exploring both theoretical and experimental physics with two different research groups within the UH College of Natural Sciences and Mathematics. On the theoretical side, she is working with Moores Professor of Chemistry Eric Bittner, who studies theoretical chemical physics. She is working with M.D. Anderson Chair Professor of Physics Rene Bellwied for exposure to the experimental side.
"I think that's the beauty of being an undergraduate," Olinger said. "For the next year, I get to explore both. If I had just gone in to graduate school pretty certain that I wanted to do only one of these, it would be so much harder to transition three years into a Ph.D. program, as opposed to an undergraduate. I am taking the time to think out what I want to pursue."
Performance Beyond Expectations
With Bittner's group, her work falls into an area of research known as cavity quantum electrodynamics. She investigates the dynamics between light and matter, for example, how the excited state of an electron moves through a quantum system and how long excited states stay in the system. She models the evolution of the system over time using Quantum Toolbox in Python, an open-source software.
"I didn't really know Python," Olinger explains. "The research was about dynamics in quantum systems, and I hadn't even taken quantum mechanics yet, so that was quite the struggle, but it ended up being really fun and interesting."
Bittner said Olinger was not afraid to dive head-first into a research problem that was loosely conceived and "made solid headway into the theory," despite the little knowledge she had of quantum mechanics before beginning on the project.
Bellwied, describes her similarly, praising her involvement with his group despite her inexperience.
"Her performance is nothing short of remarkable," he said. "She is an active member of one of the biggest science collaborations in the world studying the fundamental evolution of matter after the Big Bang through experiments at the Large Hadron Collider."
Olinger's research with Bellwied's group takes data from the Large Hadron Collider in Geneva, Switzerland, a facility that collides heavy ions and, in some cases, protons. They use the data to learn more about the quark gluon plasma, the ultra-hot, dense soup making up the universe following the Big Bang, and the transition to current, hadronic matter.
Working with Bellwied's team, she became an author on a paper accepted by Physics Letters B.
A Love for Learning
Olinger's interest in physics research stems from her admiration of it.
"I think physics research has high standards, and the language is almost always painfully clear," she said. "You have to work hard before you can say anything with big implications."
She adds, "for the most part, the end goal of your research is not to engineer something. Your research may have no obvious, immediate application. The goal of your research is in its essence, to learn something. And you join a community of people who just want to learn."
She thanks professors Bittner, Bellwied and Anthony Timmins for continuing to support her through mentorship.
- Rebeca Trejo, College of Natural Sciences and Mathematics