First Goldwater Awards to UH Students Since 2014
For the first time since 2011, not one, but two University of Houston students have been awarded the prestigious Barry Goldwater Scholarship for sophomores and juniors who intend to pursue research careers in the natural sciences, mathematics, and engineering.
Debora Mroczek and Brian Vu, physics majors in the College of Natural Science and Mathematics and Honors College students, will each receive awards of up to $7,500 for their senior year, to be applied toward tuition, books, and housing.
"This scholarship truly represents the best of our students in natural sciences, engineering, and mathematics. To have two highly-qualified students awarded in one year is a testament to the hard work of the Honors College in mentoring these students through the application process" said Paula Myrick Short, UH System senior vice chancellor for academic affairs and UH senior vice president for academic affairs and provost. "Just under 500 students are recognized across the country, and these students often go on to achieve other nationally-renowned scholarships and fellowships including Rhodes Scholarships, Marshall Awards, Churchill Scholarships, and NSF Graduate Research Fellowships."
It has been five years since UH sponsored successful Goldwater recipients. The 2014 recipient was Khanh Nguyen, a physics and mathematics double major, who is currently pursuing her Ph.D. in mathematics at UH.
This is only the second time that the University has had multiple recipients in a single year. UH ranks with Rice University, A&M, and University of Texas, which each also had two recipients.
From a pool of over 5,000 sophomores and juniors at 443 institutions across the country, 1,223 outstanding undergraduates in the natural sciences, engineering, and mathematics were nominated for a 2019 Goldwater scholarship. Thanks to a new partnership with the Department of Defense, the Goldwater Foundation was able to award scholarships to 496 students for the 2019-2020 year.
Debora Mroczek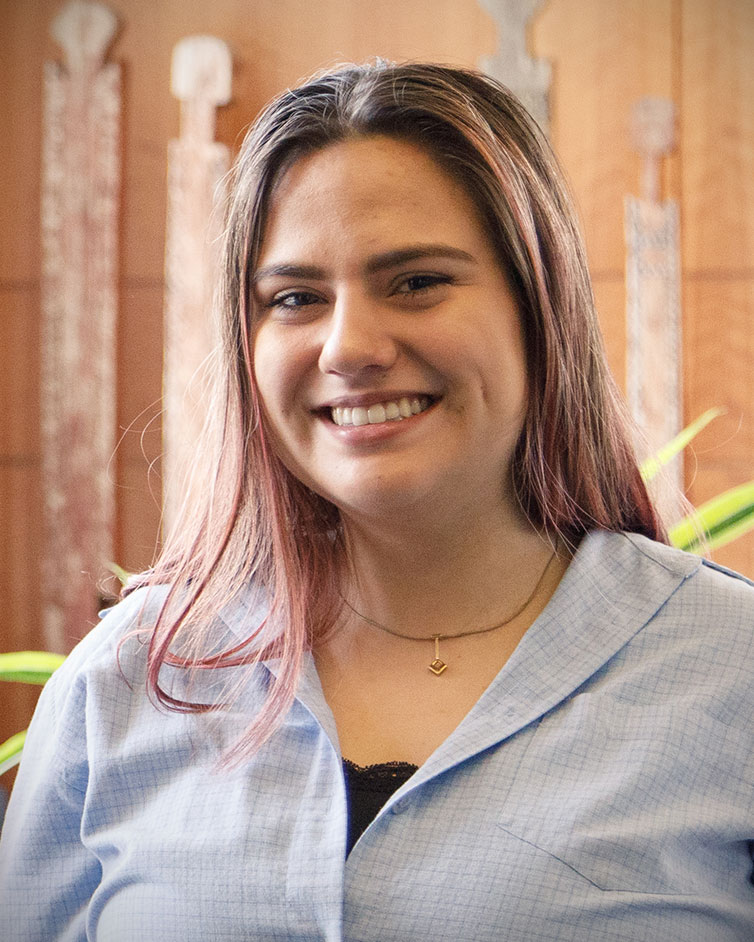 Debora Mroczek is a physics and mathematics junior. She is originally from Brazil and moved to Houston with her family in 2014. Since 2017, she has been working on nuclear theory research with Claudia Ratti, associate professor of physics, and has a passion for investigating physical phenomena through numerical simulations. Mroczek has been involved in UH Powerlifting, the Astronomy Society, and the Cougars and Houston Area Math Program (CHAMP). She is an advocate for women and minorities in STEM and is an undergraduate teaching assistant for the Department of Physics.
Brian Vu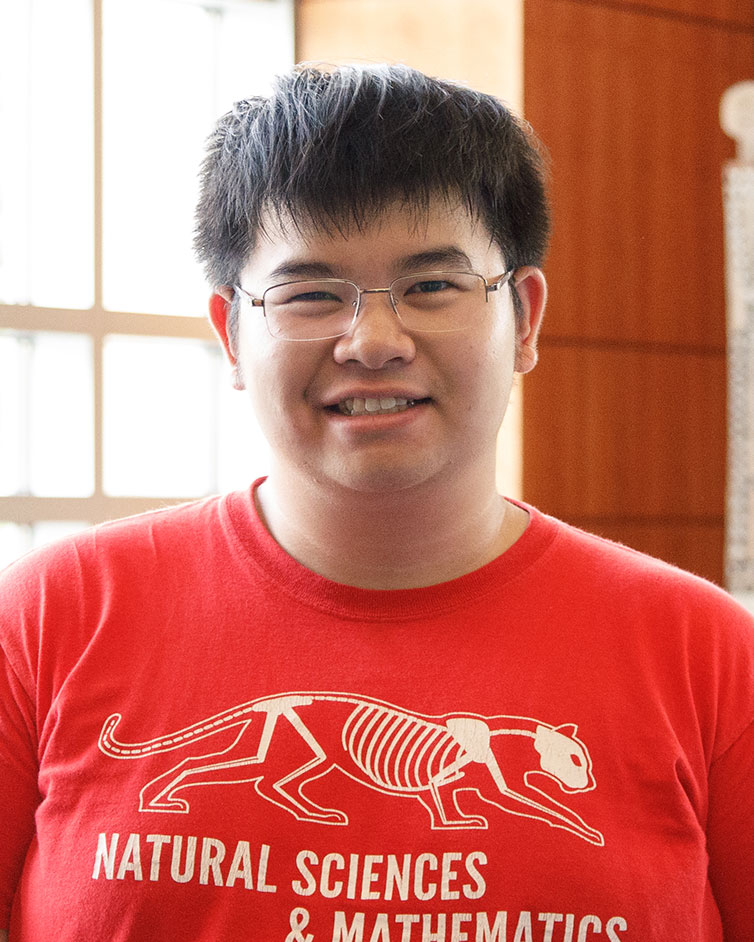 Brian Vu is a junior physics major. When he studied physics for the first time in high school, Vu was fascinated by how we could make predictions in the real world based on the logic of mathematics. Vu conducts research in mathematics, in a field called numerical analysis. His research group has developed a way to efficiently calculate integrals that are closely related to the theory of the Fourier transform. Vu plans to pursue a doctorate and use his math background to solve problems in medicine.
"The Goldwater is awarded to the nation's future scientific leaders, and Debora and Brian are among these high-achieving students in paving the way for scientific advancements," said Karen Weber, assistant dean for co-curricular programs in the Honors College. "Their award demonstrates that our students are mentored by top faculty in their field and have access to first-rate laboratories and resources. Through their hard work and dedication to their research, Debora and Brian are laying the foundation to make significant contributions in their fields."
The awards are also a testament to the efforts of the UH Office of Undergraduate Research. Mroczek and Vu took advantage of the Summer Undergraduate Research Fellowship and the Provost's Undergraduate Research Scholarship, as well as the support offered by Major Awards Director Ben Rayder, who works extensively with fellowship applicants across the University.
Mroczek and Vu are joining good company. Over the past 30 years, Goldwater Scholarships have been awarded to over 8,500 undergraduates, many of whom have gone on to win awards like the National Science Foundation's Graduate Research Fellowship, the Rhodes Scholarship, and others. Today, Goldwater alumni can be found conducting research to increase national security, finding cures for catastrophic diseases, and teaching future generations of scientists, mathematicians, and engineers.
- Mallory Chesser ('08), Honors College