UH Faculty Co-Organize Premier Biometrics Conference

International Conference Covers Broad Range of Biometrics Modalities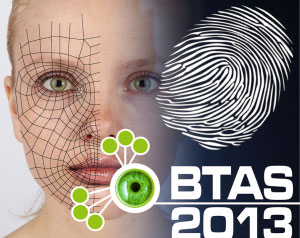 Several University of Houston faculty members were key organizers of the sixth IEEE International Conference on Biometrics: Theory, Applications and Systems (BTAS), which took place in Washington, D.C., September 29 - October 2, 2013. BTAS is the premier research conference on all aspects of biometrics.
The BTAS conference attracts high-quality papers covering a broad range of biometric modalities including face, fingerprint, ocular, voice, palmprint, hand geometry, gait, ear, ECG, and soft biometrics, as well as papers in related topics such as anti-spoofing, biometric databases, biometric cryptosystems, cancellable biometrics, covariate analysis, aging effects, large scale deployments, multi-biometric fusion, performance evaluation, security and privacy, social impact analysis, template protection, and usability studies.
UH is a leading research institution in the field of biometrics, and several UH Computer Science faculty members served on the organizing team. Prof. Ioannis A. Kakadiaris served as the general co-chair and in close collaboration with Prof. Arun Ross (Michigan State University) coordinated all aspects of the conference and instigated numerous new initiatives to ensure the highest quality conference program and to further the education and professional development of its participants.
Prof. Shishir Shah co-organized the Doctoral Symposium and Career Pathways Event that facilitated a focused discussion on career tips for senior Ph.D. candidates and post-doctoral researchers interested in their first job in industry or academia. Dr. Xi Zhao served as the registration chair, and Dr. Georgios Evangelopoulos, as the media co-chair, developed an informative and appealing website. Their efforts contributed to the overwhelming participation and success of this year's conference.
Additional information on the BTAS can be found on the conference website, www.btas2013.org.