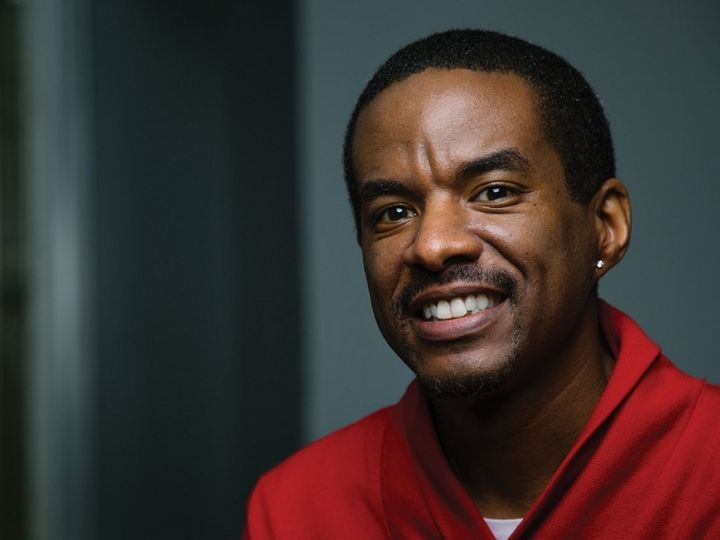 Nearly three years into COVID-19 pandemic, the looming threat of yet another highly contagious COVID-19 variant is still very real and palpable. The emergence of a new Omicron subvariant called XBB.1.5 has rapidly become the most dominant strain in the U.S. The latest update from the Centers for Disease Control and Prevention reveals that the subvariant now makes up 74.7% of new COVID-19 infections. 
Yet, even amid the evolution of this deadly virus, there still exists a COVID-19 hesitancy in many marginalized communities throughout Houston. To explore more deeply the reasons behind vaccine hesitancy in these communities, HEALTH Research Institute's founder and director, Ezemenari Obasi, associate vice president for research at UH, and the Houston Health Department have collaborated to spearhead the research initiative, Mitigating the Effects of Systemic Racism and Misinformation during the SARS-CoV-2 Pandemic. Also on the UH team are Lorraine Reitzel, professor & co-founder of HEALTH Research Institute and researchers Ann Chen and Isabel Martinez Leal.  
The project was awarded $500,000 through a collaboration with the HEALTH Research Institute, the Houston Health Department and The Centers for Disease Control and Prevention. 
"When you begin to engage folks from these communities, you have to take into consideration cultural practices, family beliefs, history—and so the messaging needs to be tailored by the folks you're trying to reach," Obasi said. 
Currently, nine H-Town CHAT forums have been slated specifically to engage with underrepresented Houston communities about COVID-19 vaccine beliefs and significant health challenges which they strive to navigate. The forums were launched in February 2023, and the objective is to host 2-3 community forums per month.  
For HEALTH Research Institute's Shante Fossie who serves as the program director of the project, the endeavor speaks to her heart and offers an opportunity to help marginalized Houston communities feel seen and heard.  
"I hope that we continue to amplify voices in the spaces that might not be necessarily heard," Fossie said. "I think that all of the populations have a strong voice, but I'm hoping that H-Town CHAT shares their voice to the next level, and that we continue to be advocates, by advocating for them in different spaces, like the healthcare systems and talking with different healthcare facilities and organizational leaders." 
The research initiative explores defining challenges that marginalized communities in Houston face, according to Fossie.  
"There's a lot of mistrust for the healthcare system in the U.S," Fossie said. "I think for some community members, they feel that sometimes the information is not relayed correctly—or they feel they are just assumptions, or stereotypes that doctors have about their racial background. 
The goal of the forums, or Community Health Action Talks, is to reach out and gather lived experiences from the Latinx, African Americans, as well as the Asian American and Indigenous communities throughout Houston.  
"Our community members deal with many challenges such as language barriers when navigating the healthcare system," Fossie said. "They may go to certain health facilities, and they may not be able to be treated because the medical staff may not speak the language, or a translator is not present. Also, community members have to process not feeling that they belong within the healthcare system. There are not a lot of health facilities that are designated specifically for them or that have medical staff that look like them."  
Ultimately, the project's objective is to also create educational materials and toolkits about COVID-19 risk and prevention, in addition to offering treatment options for other chronic diseases. Community action plans will also be created to identify and reduce health disparities in Indigenous, Asian American, African American and Latinx communities. 
"We hope to advocate for our community members in healthcare spaces to create real change. We want to make sure these partnerships continue past the community-based initiative," said Chen.  
Serving as a crucial addition to the research team, Chen has helped bridge the cultural gap and reach out to Asian American communities in Houston. Her initial effort was expanded from a program evaluator to include community outreach.  
"For the sake of the Asian American community, I'm hoping they will see their voice will be heard and their opinion will be heard," Chen said. "They are an underrepresented group. They have few channels to deliver their collective voice. Among the Asian American communities, many of them were first generation immigrants, so sometimes they turned to social media platforms for information. I am hoping this project will have the capacity to empower the Asian American communities and to partner with the local Asian community leaderships to deliver culturally sensitive messages."  
In January, H-Town CHAT participated in one of the most successful community events—the Lunar New Year Festival celebration which fostered strong engagement, according to Chen. 
"Many people attended and helped with that event," Chen said. "It was very successful. We had more than 250 engagements with our booth, and 150 people signed up on the information sheet." 
A key partner who has been collaborating to help nurture more community engagement is HEALTH Research Institute's Damien Kelly who serves as the Community Education and Outreach Coordinator. Kelly has been an essential facilitator in setting up the H-Town CHAT forums for the diverse communities including the Native American, African American, Latinx, and Asian American forums. 
"We want to amplify the voices that have historically been overlooked, and we have made some good headway," Kelly said. "People are engaging with us, especially the Asian American---the Vietnamese, Chinese and Native American spaces." 
Kelly added that the scope of the project reaches beyond COVID-19 vaccine beliefs and delves into how marginalized communities are currently accessing healthcare. 
"There is so much going on in these communities. We discussed how polarizing everything got with COVID-19 began, because it was in an election year," Kelly said. "These things are still permeating these communities a lot. It is interesting how these groups made it through. We're talking to these other communities—what other issues are impacting your community health-wise?" 
Medical and government mistrust are critical challenges with COVID-19 vaccine uptake, Kelly emphasized. 
"With some of the groups, historically, they distrusted the government and now the government is offering a free vaccine—so, how trusting are you now?" Kelly said. "Some of the stories we've heard are that people basically feel like they're prisoners in their own home, because the air they're breathing is not safe. Or if you're Chinese American, they're concerned that other people will hurt them because of who they are and where the virus originally came from. I can't imagine what it must be like." 
Developing a research initiative that has a positive, lasting impact on the community is the overall objective. Kelly believes it is all about fostering relationships that promote sustainability. 
"I am boots on the ground. From my vantage point, with the people I'm interacting with, I'm hoping to forge a long-term relationship," Kelly said. "I want people to have a relationship with University of Houston, and I want to cultivate that relationship. It is fascinating to talk to people about their experiences---beyond COVID-19 but also about how they're accessing health care, if they can have access to health care. There's so much to unpack there. These stories are so unique, so their own." 
--Alison Medley 
---