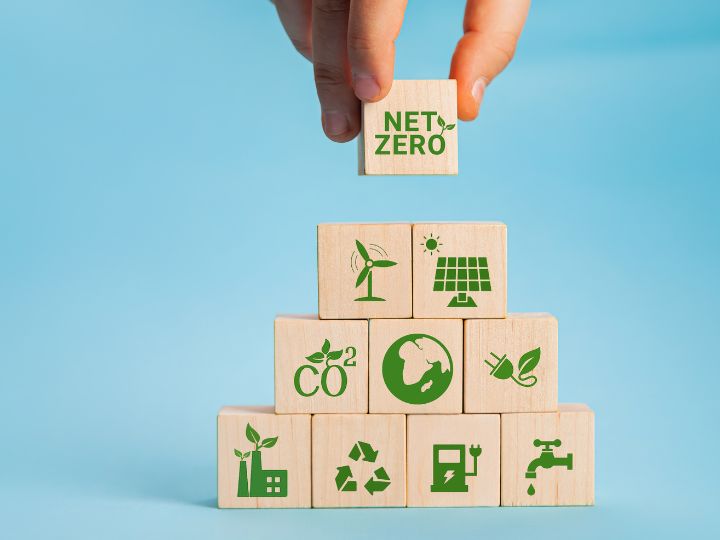 The first step to achieving any goal, including the ambitious pursuit of net-zero emissions by 2050, is to imagine the possibility. University of Houston's Critical Issues in Energy Writing and Poster Competition, jointly sponsored by the UH Energy Transition Institute and the UH Energy Coalition, is asking Houston-area university students to imagine an answer to "Net Zero by 2050 - What will the world be like in 2050?"
By envisioning the challenges and solutions needed to create a net-zero future, organizers hope the students will inspire themselves and others to work toward making that future a reality.
"The Energy Transition Institute is all about getting students engaged in the future of energy. What better way to start than getting their ideas about life in 2050? Will we be successful in addressing the grand challenge of delivering abundant clean energy for all, while also protecting the planet? How will we do it, and how will life change?" said Joe Powell, founding executive director of ETI. "These students are the upcoming generation of thought leaders and difference makers – we want to hear from them."
The top five winning entries will receive cash awards totaling $7,000. The deadline for submission of entries is Friday, March 31 at 11:59 p.m. (CST). Essays can be written by individuals, or at the most teams of two.
The Energy Coalition, a student organization working to solidify UH's position internationally as The Energy University, wanted to expand this year's contest beyond the UH main campus and include undergraduate and graduate students from the broader UH System as well as other local universities serving the Houston community.
"Houston is the Energy Capital of the World so this competition is a very exciting opportunity for area students interested in the energy transition. The ideas presented by students will soon reflect in the industry and highly impact the energy transition," said Sai Gudapati, vice chair of energy education for the Energy Coalition. "As members of the future workforce, this competition offers a great start to solving problems and meeting industry goals!"
According to the United Nations, to avert the worst impacts of climate change and preserve a livable planet, global temperature increase must be limited to 1.5°C above pre-industrial levels. To achieve this goal, as called for in the Paris Agreement, net emissions of greenhouse gases need to be reduced by 45% by 2030 and reach net zero by 2050. Many governments, corporations and industry associations have therefore announced roadmaps to achieve Net Zero by 2050. It is an ambitious task that must be tackled through commitment and collaboration from all stakeholders.
For more information, including competition guidelines, please visit UH Energy's Critical Issues in Energy Writing Competition website.
The Energy Coalition is also hosting a virtual information session about the competition on Wednesday, March 8th, from 6:30 – 7 pm. To join the session, please visit here.
---