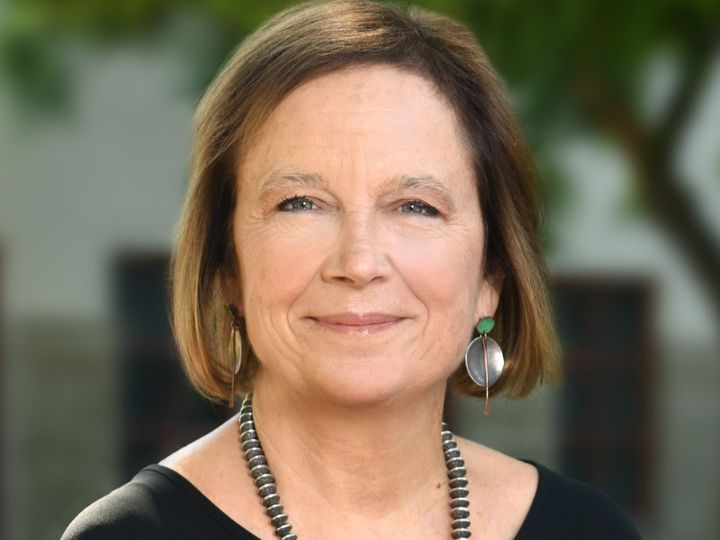 University of Houston System Chancellor Renu Khator has appointed Diane Z. Chase as senior vice chancellor for academic affairs, University of Houston System, and senior vice president for academic affairs and provost for the University of Houston. Chase's appointment is effective February 2023, pending confirmation by the UH System Board of Regents and comes after an extensive national search.
"I am thrilled to have Dr. Chase lead academic affairs for UH and the UH System and join UH as our new provost," said Renu Khator, who also serves as president of UH. "She is well respected by her colleagues, known as a renowned researcher and administrator who is passionate about the success of students and faculty. She brings considerable experience to the position and transformational ideas that will elevate the student experience across the UH System."
Chase joins the UH System and UH from Claremont Graduate University in Claremont, California, where she served as vice president for academic innovation, student success and strategic initiatives, overseeing the student journey from recruitment through graduation. She has more than 40 years of experience in academia, including more than 20 years in leadership positions. Chase served as vice provost for academic program quality at the University of Central Florida before moving to University of Nevada, Las Vegas in 2016 as executive vice president and provost, focusing on elevating the university's research, teaching and community impact, as well as boosting student success.
"I am excited for the opportunity to work alongside a dynamic leader in Chancellor Renu Khator and to lead the academic enterprise of four universities," said Chase. "The opportunity to elevate UH, the premier flagship public research university in the fourth largest city in the U.S., to a top 50 public university is a once-in-a-generation opportunity."
In her new role, Chase will serve as the chief academic officer in concurrent positions at the UH System and UH, including overseeing an operational annual budget of more than $561 million. In her system role, Chase will review proposals for the establishment of new programs and degrees for each of the four UH System universities. As provost, Chase will serve as chief academic officer for the University of Houston, and oversee all academic programs, including graduate, undergraduate, continuing education and distance education programs. She will lead implementation of UH's ambitious strategic plan and bold vision to become a top 50 public university. The deans of UH's individual colleges will report to Chase, who will also oversee all academic policies.
Chase holds a Ph.D. in anthropology from the University of Pennsylvania. She is a highly regarded archaeologist and prolific scholar who is a fellow of the American Association for the Advancement of Science. Chase's research focuses on the nexus of history and archaeology, complex societies, sustainability and urbanism in reconstructing past lifeways of the ancient Maya. Her recent work incorporates the use of lidar to penetrate the jungle canopy and reconstruct the ancient city.
A national search was conducted and brought in many qualified candidates to replace Paula Myrick Short, who retired in August 2022. Catherine Horn, interim dean of the UH College of Education, and Ramanan Krishnamoorti, vice president of energy and innovation, co-chaired a 16-member search committee. There was an extensive interview process, campus visits and open forums with the final candidates, and an evaluation process that included feedback from members of the UH System community.
"The search committee is excited by the demonstrable ways in which Dr. Chase's substantial depth and breadth of administrative leadership experiences align with UH and the System's strategic initiatives," said Catherine Horn. "She is a creative thinker, a thoughtful listener, and has strong capacity to come in ready to hit the ground running. I am excited by the ways she will amplify existing strengths and address opportunities for improvement in ways that benefit not only students, staff and faculty, but also the broader communities our system institutions serve." 
---