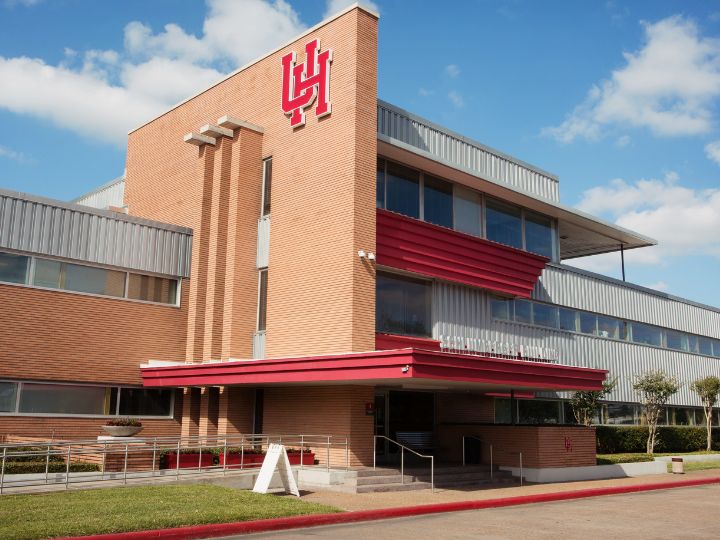 The University of Houston has secured nearly $3 million in federal funding for infrastructure improvements at its Technology Bridge, the Houston region's premiere innovation park for technology commercialization, industrial partnerships and startup development.
The Community Project Funding award through the U.S. Department of Housing and Urban Development was included in an appropriations bill for fiscal year 2023 by U.S. Rep. Sylvia Garcia, who represents Texas' 29th congressional district where the UH Technology Bridge is located. 
"Congresswoman Garcia was instrumental in making this funding a reality and we are incredibly grateful for her support and for promoting the innovation ecosystem in the Houston region," said University of Houston President Renu Khator. "The Technology Bridge is a growing community of innovators that supports the overall economic health of Houston while creating new opportunities in academia and industry."
The majority of the $2.875 million award will benefit the UH Industry & International Innovation Hub (UHI3), a planned center for industry partner engagement, complete with an investor and mentoring studio and innovation event space. It will also increase onsite industry and startup capacity, establish workforce development training rooms and provide a satellite office for UH's Small Business Development Center (SBDC).
The remaining $475,000 will establish The Deck Innovation & Coworking Center. Eight new private offices will be added which will increase lease revenue by a projected 150%. There will also be additional lockers available for startups needing a physical address, new sound suppression systems and improved acoustics. The project is expected to increase capacity by more than 20 companies.
"I am proud to have secured these funds for the University of Houston Technology Bridge. Through this investment, our community will grow stronger, and our economy will be bolstered," said Rep. Garcia. "Engagement between universities and industry is a priority as we prepare our students to be the workforce of tomorrow in a rapidly evolving world. The University of Houston is a world-class institution deserving of our full support, and these federal dollars are proof of that. I am proud to represent so many UH students and faculty in Congress and will always fight to get them the resources they need to be on the cutting edge of innovation."
The UH Technology Bridge is comprised of 15 buildings and nearly 31,000 square feet of incubator space. The current Innovation Center and incubation labs are home to more than 20 small companies and startups, many of which provide critical internship and learning opportunities for UH students, along with several federally funded research centers and institutes.
The award will strengthen the Technology Bridge's work in the commercialization of impactful technologies, industry research on national priorities and opportunities and the development of industries of the future.
"This funding will result in stronger academic and external partnerships, promote key, nationally relevant research and strengthen industry connections for our students," said Ramanan Krishnamoorti, vice president of energy and innovation at UH. "But most importantly, it will provide an economic catalyst for startups and small businesses in the underserved communities located near the University of Houston."
Click here to learn more about the UH Technology Bridge.
---