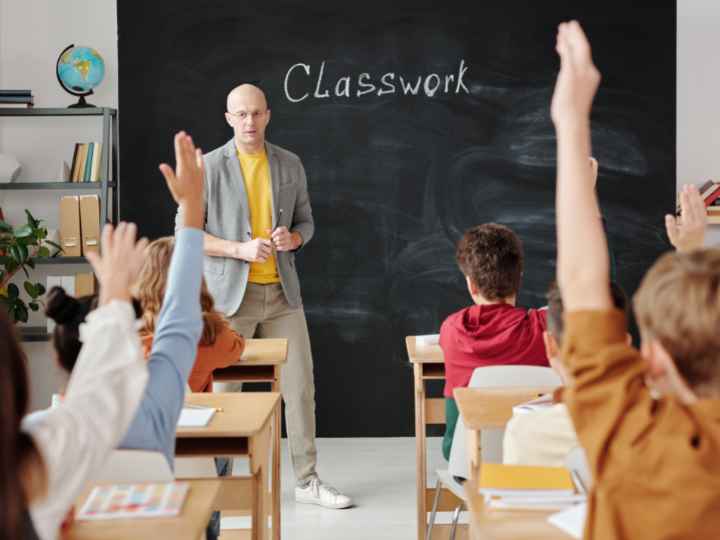 A majority of Texans support new restrictions on what decisions parents may make for children who identify as transgender. But a new survey of public attitudes on issues considered part of the broader culture wars also finds more nuanced views on topics ranging from the definition of marriage to ethnic studies and Confederate Heroes Day.
The survey by the Hobby School of Public Affairs at the University of Houston reports public attitudes about legislation dealing with a range of controversial issues, including gender-affirming care for children, the teaching of sexuality and ethnic studies in the public schools and how marriage is defined in the Texas Constitution.
"Legislation focusing on parents' rights regarding their transgender children is likely to be among the most controversial proposals to come before the Legislature this session," said Renée Cross, senior executive director and researcher at the Hobby School. "As with many legislative proposals, we found a strong partisan split on these policies. However, we also found broader support for other policies that may have been contentious just a decade ago."
Overall, 65% of Texans support legislation that would prohibit changing the sex on a minor's birth certificate unless a clerical error had been made or the minor had atypical or ambiguous sex organs at birth. That included 79% of Republicans, 75% of Independents and 45% of Democrats.
More than half (57%) of Texans support legislation that would classify as child abuse any gender-affirming care sought by parents from medical or mental health professionals. That drew support from 73% of Republicans and 67% of Independents, but just 36% of Democrats.
Mark P. Jones, senior research fellow at the Hobby School and political science fellow at Rice University's Baker Institute for Public Policy, said the researchers found that strong support for Republican-led views on medical and mental health treatment for transgender children and teaching about sexuality in the public schools was countered by support for some proposals that could be considered more progressive.
For example, 62% support repealing the provision of the Texas Constitution that says marriage consists only of the union of one man and one woman, he said. More than half of Texans (55%) support removing Confederate Heroes Day as an official state holiday.
"And two-thirds of Texans, or 67%, say they support legislation that would require every Texas school district to offer ethnic studies, including Mexican American Studies or African American Studies, as part of the required curriculum," Jones said.
Among the survey's other findings:
69% support requiring parental approval for any sexuality instruction their children receive in public schools.
71% support requiring publishers selling books to Texas public schools to include a content rating similar to that used for movies. That includes 90% of Republicans, 77% of Independents and 54% of Democrats.
There are significant partisan and racial and ethnic differences in support for requiring public schools to offer ethnic studies. That is supported by 67% of Texans overall, including 90% of Democrats, 65% of Independents and 41% of Republicans. 86% of Black Texans and 79% of Latinos support the proposal, compared with 54% of white Texans.
There are similar splits in support for removing Confederate Heroes Day from the list of official state holidays. While 55% of Texans overall support the proposal, that ranges from 78% of Democrats and 60% of Independents to 29% of Republicans. About two-thirds of Black and Latino Texans support the proposal, at 67% and 62%, respectively, while 47% of white Texans agree.
48% support proposed legislation that would strip faculty at public colleges and universities of tenure if they teach critical race theory. While 72% of Republicans support the proposal, that drops to 50% of Independents and just 25% of Democrats.
The full report is available on the Hobby School website. Future reports will examine support for legislation regulating marijuana, abortion, firearms, elections, immigration and energy.
The online survey of 1,200 Texans ages 18 and older was conducted between Jan. 9 and Jan. 19 in English and Spanish. The margin of error is +/-2.8%.
---