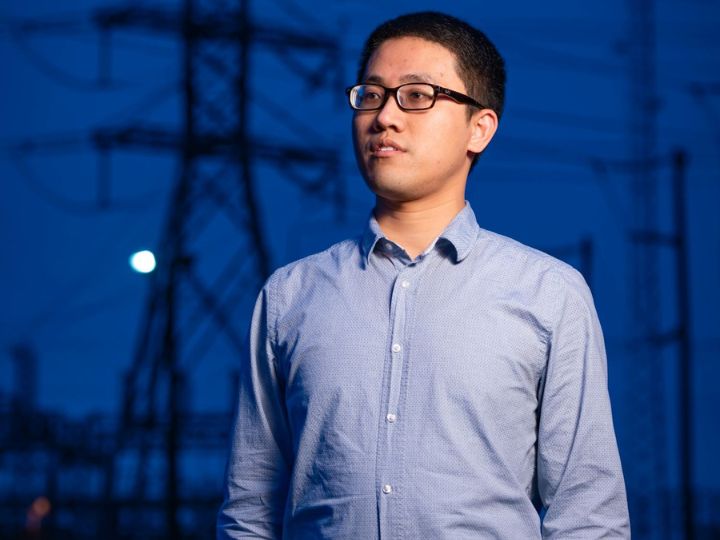 Xingpeng Li, an assistant professor in the Department of Electrical and Computer Engineering at the University of Houston's Cullen College of Engineering, has been named an Emerging Leader by the 2023 Offshore Technology Conference. Of the nine honorees, Li is the only one from an institution of higher education.
The program selects young professionals with fewer than 10 years of experience in the offshore energy sector who demonstrate exceptional talents, commitment and promise as future leaders, according to a press release from the OTC.
Li is also the associate director of the Power Electronics, Microgrids & Subsea Electrical Systems Center (PEMSEC) at UH.
"Dr. Li's research work contributes to offshore energy security, production, transition and transmission, as well as efficiency and security of onshore energy systems," said UH Distinguished Professor of Engineering Kaushik Rajashekara, who nominated Li. "He has been an expert in power energy systems and is currently expanding his research in offshore energy including offshore wind power and green hydrogen transportation systems. His work shows a lot of promise."
Given the honor and prestige associated with the award, Li is excited to be selected for the 2023 cohort. This year's class will be recognized during a special ceremony during the conference at NRG Center in Houston on Tuesday, May 2.
"I am very excited about this award since it is a recognition of our recent research on offshore wind power and offshore platform decarburization," Li said. "This recognition motivates me further to continue the research in the offshore energy sector."
The topic of research – improving power energy systems – is very important to Li. Power energy systems are essential for our modern society, he said, since they provide electricity services needed by almost all homes, businesses and industries.
"The failure of power systems would cause a disaster, which pushes me to pursue research in the power energy systems to improve the system and better serve the community." 
Li's research interests include planning and operations of various power energy systems including bulk power grids and microgrids. He leads the Renewable Power Grid (RPG) Lab, which is part of PEMSEC, at UH. The lab's research work focuses on energy security, transition and transmission for both onshore and offshore energy systems. With a goal to promote renewable energy-enriched future power grids, the group proposes new models and algorithms to improve the efficiency and security of energy systems. The lab's work also contributes to net-zero energy systems by facilitating grid integration of renewables and green hydrogen. 
Li has authored over 50 peer-reviewed papers and has been rapidly expanding his research over recent years. His recent paper "Cost-benefit Analysis and Comparisons for Different Offshore Wind Energy Transmission Systems," has been accepted for presentation at the 2023 Offshore Technology Conference in May. This work investigates how to efficiently and economically deliver offshore energy generated by offshore wind turbines to onshore facilities. It provides a cost-benefit analysis of each system, and these methods are compared under various scenarios.
He has a bachelor's degree in electrical engineering with a focus on power engineering from Shandong University and a master's degree in electrical engineering focusing on power systems from Zhejiang University, in China. He earned a second master's degree in industrial engineering from Arizona State University and will be earning a third in Computer Science (machine learning) from Georgia Institute of Technology this May. He earned his doctorate in electrical engineering from Arizona State University.
"The offshore energy industry needs brilliant, hardworking, and creative young professionals to tackle our most pressing issues and push the boundaries of innovation," said Paul Jones, chair of the OTC Board in the organization's press release. "The Emerging Leaders class of 2023 exemplifies these qualities, offering original solutions to challenges and leading the future of our industry through sustainability and innovation."
For more information on the 2023 OTC Conference or to purchase tickets, visit the OTC website.
---