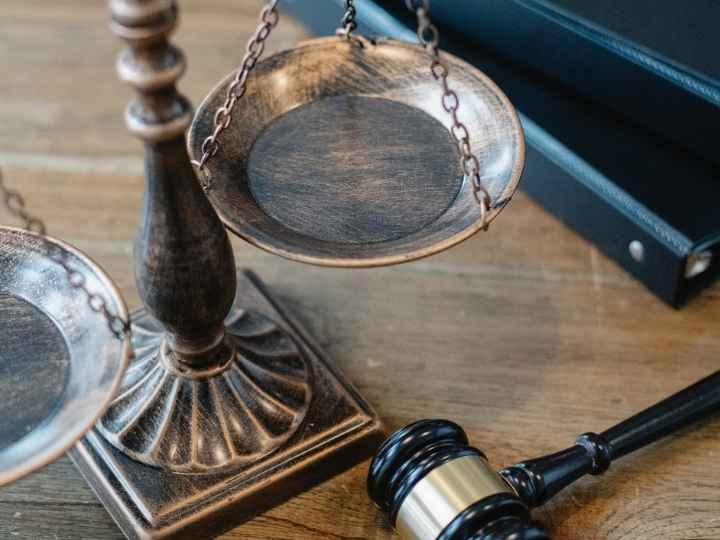 A survey released today found areas of agreement within two of the hottest political topics in the state — criminal justice and immigration. Though, wide separations were revealed, too, in the latest Texas Trends report by the University of Houston Hobby School of Public Affairs and Texas Southern University Barbara Jordan–Mickey Leland School of Public Affairs. Those differences were especially sharp when comparing responses by ideology, race and generation.
"When asked if they trust their community law enforcement, almost half of the survey's Black survey respondents said 'no.' To the same question, more than two-thirds of white respondents said 'yes.' When we examined by ideology, the highest levels of trust in local law enforcement came from the survey's conservatives," said Michael O. Adams, founding director of the Executive Master of Public Administration Program and professor of political science and public administration at TSU.
A majority of respondents (57.8%) favored the state's Damon Allen Act (Texas Senate Bill 6) and its new restrictions that make granting of bond less automatic.
Considering immigration, a majority supported adding more immigration judges and courts to ease backlogs of immigration cases (65.9% agreed) and expediting court hearings for asylum seekers to reduce wait times (64.3% supported).
Differences were sparked along ideology on whether asylum status in the U.S. should be tougher to obtain. More than half of survey participants who described themselves as conservative (59.5%) or very conservative (69.8%) said it should. Those who describe themselves as liberal (22.5%) or very liberal (20.2%) reflected the opposite view.
"Considerable levels of agreement happened when we asked if the federal government was doing a good job of handling asylum seekers at the US–Mexico border. 'No' was the most frequent answer across all ideological divides," said Delgerjargal Uvsh, Hobby School post-doctoral fellow.
By the Numbers
Trust in local law enforcement – Overall, 58.6% of survey respondents said they have confidence in local law enforcement and believed local law enforcement. The breakdown by race reveals another story: 68.2% of white respondents agreed, forming the largest pool of support when considered by race. But 46.7% of Blacks did not feel that trust.
Damon Allen Act/Texas Senate Bill 6 – The new law, named for a state trooper killed in the line of duty, prohibits release on personal bond for defendants with a history of violent offense, including domestic violence, or are already released on bail. It passed in the 87th Texas Legislature in special session, and was signed into law on Sept. 17, 2021.
"In the survey, support was very high among respondents who describe themselves as very conservative (85.1%) or conservative (79.2%). It was also strong among moderates (55.5%) and liberals (nearly 40%). Overall, only 14.6% of respondents opposed the bill, which was signed into law last month," said Carroll Robinson, TSU associate professor of political science.
Funding for officers – A survey majority of respondents (52.9%) agreed more funding for law enforcement officers would help reduce crime, but 20.2% believed increased funding would not help meet that goal.
Deporting asylum seekers – An overall 56.7% agreed that all immigrants turned down for asylum status should be immediately returned to their country of origin.
"But a closer look shows division within respondent groups. Among respondents who identified as conservative or very conservative, about 80% said immigrants already in the country should be immediately deported if their application for asylum is not accepted, and 67% said that immigrants crossing the border to seek asylum should not be allowed to enter the U.S. But only about a third or more of liberals were opposed to making asylum seekers return to their country immediately if their application was denied and at least three-fifths of liberal respondents were opposed to the practice of border patrol sending people back regardless if they are asking for asylum," said Savannah Sipole, Hobby School research associate.
Opinions differed by ethnicity, too. When examined by race, 65.8% of white respondents favored the immediate expulsion of asylum seekers who are not granted the status. Support of that practice dropped to 47.6% among Hispanic survey participants.
About the Survey
For a complete breakdown of these issues and others covered in the study, consult the "Texas Trends 2022 – Criminal Justice and Immigration" report. This latest survey is this year's sixth contribution to the Texas Trends project, a five-year collaboration of the University of Houston and Texas Southern University that has been measuring shifts in Texas opinions since 2021.
Previous 2022 reports examined inflation, school safety, the Nov. 8 general election's state races, the Nov. 8 ballot for Harris County judge, and the issue of gun safety. This year's last remaining Texas Trend report will examine health care and mental health resources in the state.
Data for the "Texas Trends Survey 2022 – Criminal Justice and Immigration" survey was fielded Aug. 11–29, 2022, by YouGov from 2,140 respondents 18 and older, representing Texas' adult population of white, Black, Latino and Asian residents. The survey, conducted in English and Spanish, has a confidence interval of +/-2.1.
---