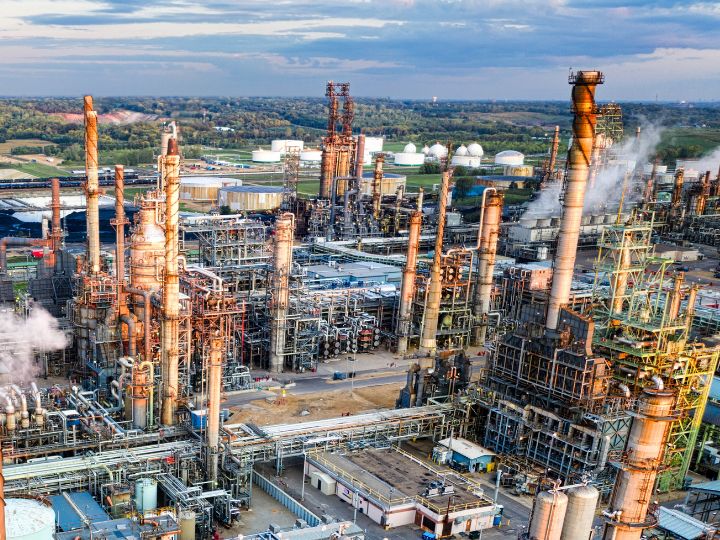 The global appetite for energy is growing, which increases the challenge of producing energy to meet this demand while reducing greenhouse gas emissions and its impact on climate and the environment. Carbon capture, utilization and storage (CCUS), a process to capture carbon dioxide emissions from the atmosphere and reuse and/or store it safely in geologic formations, plays a key role in meeting these twin challenges. More and more CCUS projects are launching or being planned around the world, particularly in the Gulf Coast region.
The University of Houston Division of Energy and Innovation and the Center for Carbon Management in Energy (CCME), along with co-sponsor Hunton Andrews Kurth LLP, are hosting a timely and topical symposium, "Managing CCUS: Risk and Financing," on Thursday, Dec. 8 to help potential investors navigate the complex CCUS marketplace.
The half-day event will bring together industry and academic leaders, with expertise in geologic storage, finance, legal and regulatory issues, risk management and more, to share cutting-edge insights, perspectives and solutions that impact the CCUS market.
Attendees will gain an understanding of potential liabilities and risk, management issues, and the intricacies of financial investment in the CCUS marketplace in an interactive setting, with plenty of opportunities for discussion with the presenters.
Symposium presenters include:
Understanding the risk of carbon dioxide storage – Sallie Greenberg, University of Illinois
Economic valuation of risk for CCUS – Chiara Trabucchi, Industrial Economics
Risk Management for Carbon Storage – Dan McGarvey, Marsh McLennan LLC; Lorie Masters, Hunton Andrews Kurth
Financial sector perspective on CCUS – Victor Sinn, Jefferies LLC
Carbon credit value security – Irfan Ali, DigiKerma
Panel discussion: Regulatory Perspective – Scott Larson, Railroad Commission of Texas; Fred Eames, Hunton Andrews Kurth; Scott Anderson, Environmental Defense Fund
- Additional panelists, presenters and/or topics could be added
WHAT: Managing CCUS: Risk and Financing Symposium
WHO: The University of Houston Division of Energy and Innovation and Center for Carbon Management in Energy
WHERE: Theater Room, Student Center South at the University of Houston, 4455 University Dr., Houston, TX 77204 (Click here for map)
WHEN: 8 a.m. - Noon, Thursday, Dec. 8
While the event is open to the public and free to attend, advance registration is required. To learn more about the event and to register, click here. 
---