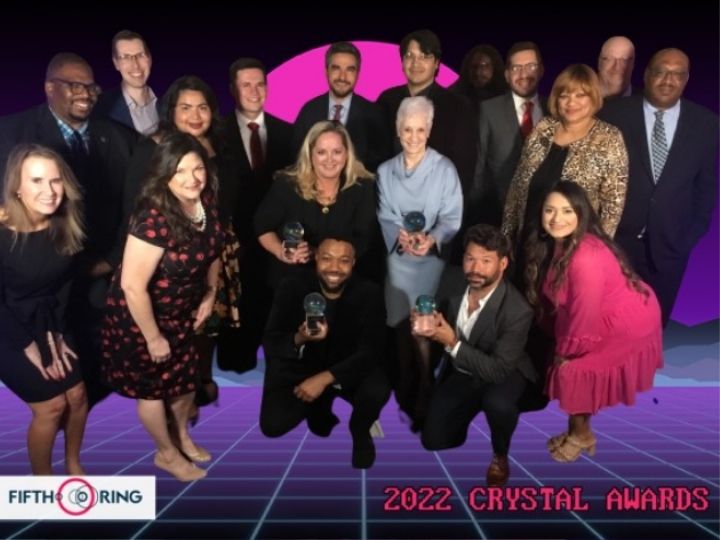 The University of Houston took home four awards for excellence in marketing and communications at the 36th Annual American Marketing Association (AMA) Crystal Awards held on May 19 at the Bayou City Event Center. This year's winners were selected from more than 150 finalists in more than 90 categories from marketing, communications, advertising, design and public relations professionals.
Winning entries from the Division of University Marketing and Communications:
"I am so proud of our team for their daily dedication to enhancing the image and reputation of this great University," said Lisa Holdeman, vice president of marketing and communications. "Our team's collective Cougar pride can be seen in everything we produce and being honored with four AMA Crystal Awards validates their hard work and commitment to the University of Houston."
The AMA Houston Crystal Award entries are judged based purely on results. The panel of judges, which includes the country's top marketing thought leaders, rates a project's objective, strategy and tactics. Measurable results are the cornerstone of judging and results count double. A complete list of the winners can be viewed here.
"As we continue to move forward in all aspects of our lives, it was inspiring to witness the future of marketing through the outstanding 2022 Crystal Award winners," said 2021–2022 AMA Houston President Hami Arrington. "Houston's marketing community is as diverse in industry focus as it is in discipline, which makes for a dynamic ecosystem and a breeding ground for creativity and talent. Congratulations to the University of Houston on its outstanding entries and well-deserved wins!" 
AMA Houston is the leading educational, career-building and networking resource for Houston's marketing professionals and has been serving marketing professionals for more than 60 years. AMA Houston is one of the nation's largest chapters.
---