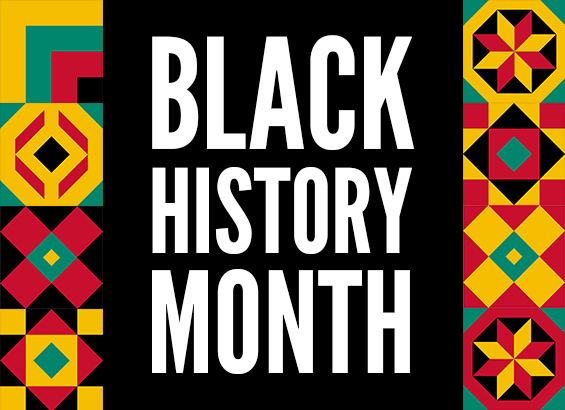 Today marks the beginning of Black History Month and the University of Houston is making experts available to discuss topics ranging from social justice and health equity to diversity in the sports industry. To speak with one of the faculty members below, please contact Bryan Luhn at jbluhn@uh.edu. 
Marino Bruce, associate dean for research at the UH College of Medicine, is a sociologist with an interdisciplinary background who examines the full range of determinants as they relate to the onset and progression of chronic diseases among African American males over the life course and across generations.
Billy Hawkins,  professor at the UH Department of Health and Human Performance, has written several publications that focus on black athletes, college sports, athlete activism and diversity in the sports industry.
Summer Harlow, associate professor of journalism in the Valenti School of Communication, can address the Black Lives Matter movement, racism in the news media/social media, the impact and role of social media among marginalized groups and among activists, the AP stylebook's decision to capitalize Black, the use of the term "racism" and the media's "racial reckoning."
Gerald Horne, Moores Chair in History and African American Studies, can address issues of race in a variety of relations involving labor, politics, civil rights and war. Professor Horne, an acclaimed historian, has authored more than three dozen books and 100 scholarly articles and reviews. 
Dr. Brian Reed, family physician and professor at the UH College of Medicine, can discuss how African Americans have been disproportionately impacted by COVID-19. African Americans are three times more likely to contract COVID-19 compared to whites, and twice as likely to die from the disease. 
Linda Reed, associate professor of history and a award-winning African American history author and editor, can speak about the origins of Black History Month and the valuable contributions of historians like Medal of Freedom recipient John Hope Franklin. Her childhood included daily stories from her grandmothers about their family history, fueling her research interest in women and the South.
Ezermenari Obasi, associate dean of research in the College of Education and professor in the Department of Psychological, Health and Learning Sciences, who also leads the HEALTH (Helping Everyone Achieve a Lifetime of Health) Research Institute, is using an $11.8 million award as a game changer for community health. With the grant from the National Institute on Minority Health and Health Disparities, the HEALTH Center for Addictions Research and Cancer Prevention is focused on removing health disparities in Houston's underserved communities. Obasi can also speak about vaccine hesitancy, stress, African American health and drug use/abuse.
Joyce Olushola Ogunrinde is an associate professor of Health and Human Performance. As a Nigerian American scholar and Black sorority member, she can speak from personal experience about being Black from a diasporic lens and about the contributions of Black Greek letter organizations in Black History. Her scholarship focuses on Black women and girls in sports, as athletes, activists or coaches.
McClain Sampson, associate professor of social work, leads the Healthy Start Initiative which provides community-based and family-centered services and health education to mothers and fathers in the 10 Houston-area zip codes with the highest rates of death and complications surrounding birth. In some areas of Harris County, infant and maternal death rates are nearly five times the national average, with Black women and their babies at the greatest risk. The program offers case management, community focused work groups and will be launching a community-based doula service for Healthy Start participants in the spring of 2022. 
Kevin B. Thompson, program manager and professor in the African American Studies department, can address anything concerning the Black church, its history and its importance within Black society. An advocate for the transforming the American educational system, Thompson can also speak about critical race theory and urban education.
Rheeda Walker is professor of psychology and director of the Culture, Risk and Resilience Lab. As author of the bestselling book "The Unapologetic Guide to Black Mental Health," Walker is one of the leading researchers in the U.S. specializing in culture, race, mental health and suicide. She is regularly featured on national programs including NBC's TODAY Show, ABC's Good Morning America and quoted in the Washington Post, Los Angeles Times, Ebony, The Conversation and more.
---