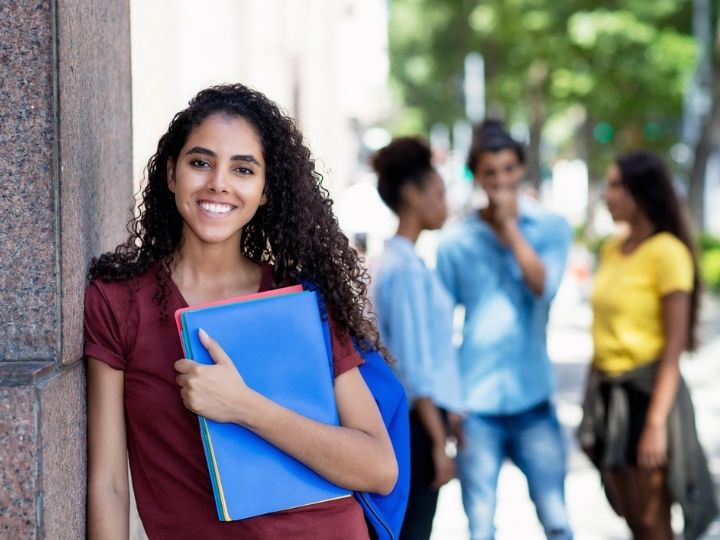 The University of Houston will add a new degree program focused on the experiences and contributions of the Latino community in the United States. The Bachelor of Arts in Mexican American and Latino/a Applied Studies was unanimously approved by the UH System Board of Regents at their Feb. 24 meeting. The program still needs to be approved by the Texas Higher Education Coordinating Board.
Over the past five years, demand for bilingual workers in the U.S. more than doubled, including low- and high-skilled positions, particularly in Texas. Labor demand for multicultural and bilingual workers is particularly strong in industries whose business model involves higher than average human interaction.
Recognizing that the Houston metropolitan area is home to the largest Hispanic/Latino community in Texas and the third largest in the nation, the program aims to provide students with a comprehensive skill set to succeed in a multicultural economy.
"Given Houston's geographic location and continually diversifying economy, UH is strategically positioned to design a major that will graduate culturally competent and knowledgeable students ready for the transition to the labor market and for success in society," said Paula Myrick Short, UH senior vice president for academic affairs and provost.
An overwhelming majority of students surveyed (88%) agreed that UH should offer a major in Mexican American and Latino/a Applied Studies given that UH is the second most ethnically diverse major research university in the nation and one of only five tier one public research Hispanic-Serving Institutions.
"The Latino/a community is one of the fastest growing populations in our society, and they are vital to our state and national success," said Dan O'Connor, dean of the College of Liberal Arts and Social Sciences. "As a higher education institution, we are proud to be creating curricula that educates all students about the rich historic and cultural contributions of the Latino/a community."
Students in the new degree program will be provided with a variety of perspectives of predominant Latino sub-groups, such as Mexican Americans, Cuban Americans, Puerto Ricans as well as sub-groups from Central America, South America and the Caribbean in relation to key elements for the formation of U.S. society, such as politics, the economy, education and the arts. The program, consisting of 120 semester credit hours, will also offer some tracks in enterprise applications, quantitative methods, public policy and Latino/a cultural studies.
Currently, the UH Center for Mexican American and Latino Studies (CMALS) has two full-time faculty members, a visiting scholar, four lecturers and affiliated faculty who have been teaching courses for the minor in Mexican American Studies. Given the interdisciplinary nature of the new degree program, courses in business, political science, sociology and economics will also be included.
---