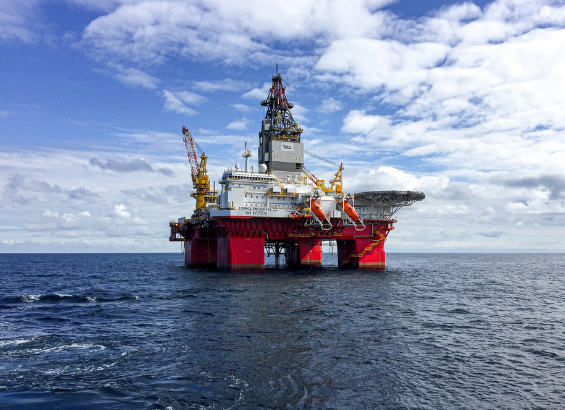 Safety and operational efficiency are always on the mind of oil and gas executives at companies with offshore operations. A conference on Feb. 25 hosted by UH Energy presents novel and research-based solutions to advance the health, well-being and safety of offshore employees, featuring industry-academia partnerships.
The University of Houston, Diamond Offshore Drilling Inc. and Baker Hughes received funding from the National Academies of Sciences, Engineering and Medicine's Gulf Research Program to conduct research about offshore oil and gas personnel's use of mindfulness practices while working on rigs and platforms in the Gulf of Mexico.
 The study team rolled out "time to refocus" mindfulness techniques to offshore personnel, a population with limited prior exposure to mindfulness. The team also collected 28-days of data, tracking well-being and safety indicators as well as mindfulness practices of offshore oil and gas workers.  Given the innovative nature of the safety intervention and the successful rollout in the Gulf of Mexico among drilling company and service company personnel, The Center for Offshore Safety recognized Baker Hughes' participation in the study in its annual awards contractor category for innovation in safety interventions.
Executives from Baker Hughes, Diamond Offshore Drilling and UH Professor of Industrial and Organizational Psychology Christiane Spitzmueller will discuss the study's findings and their implications.  
Other leading offshore safety researchers from Texas A&M University and industry partners Diamond Offshore Drilling and Baker Hughes will also present their offshore health and safety research and share implications for developing cutting-edge, evidence-based practices to promote fatigue detection in high-risk environments.  
Speakers 
Brian Carrico, Global Process Safety Manager, Diamond Offshore Drilling
Kasia Curry, Global Leader Health and Wellbeing, Baker Hughes
Stephanie Payne, Professor of Industrial and Organizational Psychology at Texas A&M University, will discuss her work on fatigue detection in offshore workers
Christiane Spitzmueller, Professor of Industrial and Organizational Psychology at the University of Houston
Jim Pettigrew, Board Director for the National Academies of Sciences, Engineering and Medicine will make closing remarks
There are still virtual and in-person spots available for the event, which begins on Feb. 25 at 8 a.m. To sign up, click here.
To schedule an interview about the study's findings please contact Karn Dhingra at kvdhingra@uh.edu or (713) 743-5525
---