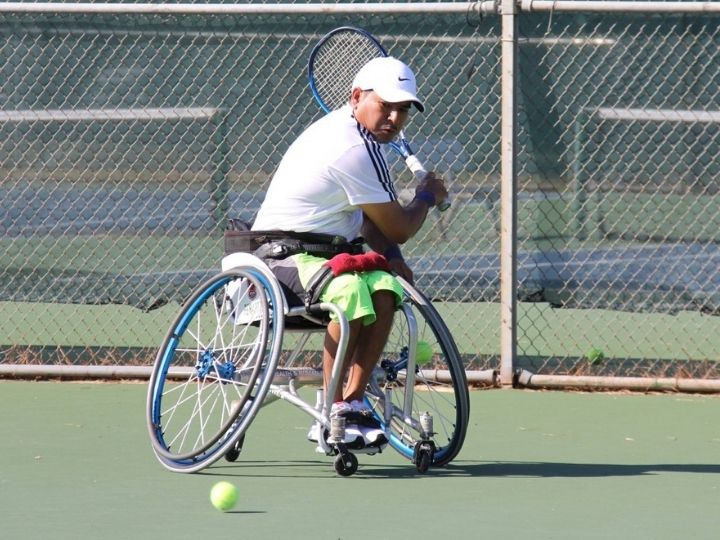 The University of Houston's Adaptive Athletics program will be hosting its second International Cougar Open Wheelchair Tennis Tournament this week. 
The tournament, presented by the Halliburton Charitable Foundation, is part of the UNIQLO Wheelchair Tennis Tour and will feature dozens of athletes representing 20 states and 12 countries.
What: 2022 UH International Cougar Open Wheelchair Tennis Tournament
When: March 25-27
Where: Memorial Park Tennis Center, 1500 E. Memorial Loop Dr., Houston, TX
With over 60 sponsors, hundreds of volunteers, and representatives from collegiate programs across the nation, the tournament will also highlight 13-time Grand Slam champion and 3-time paralympic medalist, Jiske Griffioen, from the Netherlands.
"I've learned so much planning this and I'm proud to be able to put this event on," said UH junior and tournament organizer Giovanna Calderon. "It will be a great opportunity to directly serve our community, so come check us out. You won't want to miss this!"
The University's Adaptive Athletics program is an exclusively student-led program creating opportunities for people with disabilities through education, research, and adaptive sports participation.
The tennis program provides students and community members with disabilities the opportunity to develop their skills and to play competitive tennis. The program promotes the highest standards of sportsmanship and conduct while developing leadership and interpersonal skills through the sport of tennis.
The onsite media contact is Michael Cottingham, director of UH Adaptive Athletics: (832) 581-8247 or mcotting@central.uh.edu.
---