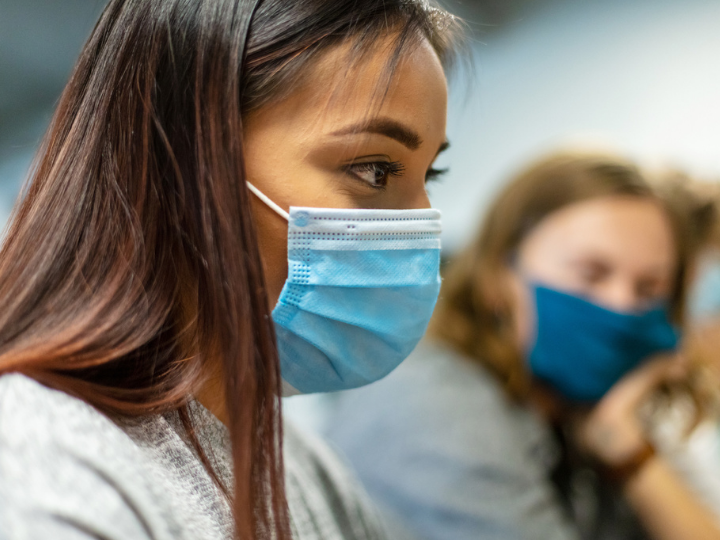 The COVID-19 pandemic has presented immense challenges for everyone, but a new report examining the experience of Latinx college students - many of whom are first-generation college attendees and members of lower-income families - found they are resilient and possess high self-efficacy, or confidence to persevere.
Researchers at the University of Houston Center for Mexican American Studies (CMAS) surveyed 588 Latinx undergraduate students at UH who reported experiencing mental health issues, food insecurity, limited access to technology, lack of financial support and loss of loved ones from the coronavirus. Despite the difficult times, more than half were confident in their capacities to bounce back or recover.
"While Latinos are characterized as 'at-risk,' studies have shown many Latino youths demonstrate resilience in crises, allowing them to adapt to adverse life situtations," said Jeronimo Cortina, report co-author and CMAS associate director. "Our goal is to create support structures to advance Latino student well-being and academic achievement and build a model of resilience available to all students."
The study was conducted in spring 2021. Other key findings from Latinx students include:   
82% said they plan to attend graduate school after graduation.
69% experienced stress during the pandemic that causes distractions from their academic work.
59% agreed that remote classes have been more challenging/stressful than face-to-face classes.
46% were worried about paying for regular necessities during the next year; and 61% were concerned they won't be able to pay for school for upcoming semesters.
41% experienced mental health issues 10 or more times in the past 30 days.
The full report, "Resilient Latinos: Educational Pathways and Careers in the Age of COVID-19," is available here.
In addition to the survey, students shared their experiences of the pandemic crisis on ArcGIS Story Maps, a digital platform that creates immersive stories combining survey data, audio, text and multimedia content that provide different entry points for readers approaching a complex topic. One example of the story map's unique presentation of information is an image gallery of students' selected items that described their experiences during the pandemic along with a summary.
"The report combines new tools to underscore the voices of those who participated in the project and highlight their experiences without filters," Cortina added. "The results give us a better context of how the pandemic impacted Latino students in higher education as well as how institutional responses helped to minimize some of these effects." 
Co-prinicpal investigators of the study are Maira E. Álvarez and CMAS Director Pamela Quiroz; The research team includes Mariana Vazquez, CMAS graduate fellow; and Daisey Pena, CMAS research assistant.
 This research is supported by a Rapid-Response Grant on Covid-19 and the Social Sciences from the Social Science Research Council. The grant was awarded to projects that address the social, economic, cultural, psychological and political impact of COVID-19 in the United States and globally, as well as responses to the pandemic's wide-ranging effects.
---