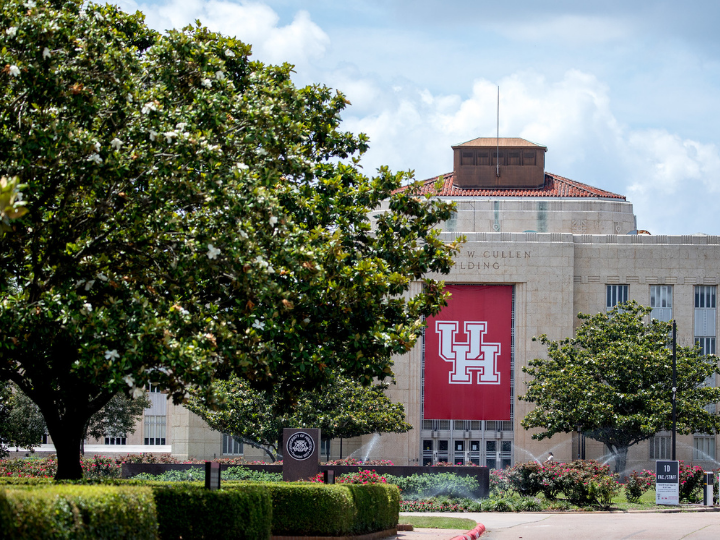 The University of Houston is being honored for its commitment to supporting Historically Underutilized Businesses (HUBs). INSIGHT Into Diversity magazine has awarded UH the Jessie L. Moore 2021 Supplier Diversity Award, a national honor recognizing colleges and universities that take proactive steps to support and engage with minority-owned businesses through supplier diversity offices, unique programs and leading initiatives.
Each year, trillions of dollars are spent on goods and services by institutions of higher education. The award gives recognition of the contributions colleges and universities are making to support diverse suppliers in their communities and beyond.  The INSIGHT Into Diversity Jesse L. Moore 2021 Supplier Diversity Award recipients were selected by INSIGHT Into Diversity, the oldest and only print diversity and inclusion publication in higher education, based on their efforts to engage and retain suppliers from underrepresented groups.
"The University has made very intentional efforts to increase the use of HUB vendors in the UH procurement process," said Raymond Bartlett, UH senior vice president for administration and finance. "As one of the most diverse public research universities in the nation, it's important that we do our part in removing barriers to success for HUB-certified business owners in Houston and Texas. Diversity and inclusion are core values at UH."
In Texas, HUB-certified businesses are for-profit entities located in Texas that are at least 51% owned by an Asian Pacific American, African American, Hispanic American, Native American, a woman or Service Disabled Veteran.  
F. Linelle Clark, HUB Operations director in the Office of Finance, credits the University's innovative strategies to increase contracting opportunities for minority small business owners through various types of outreach. The UH HUB Operations team connects HUB vendors with staff who make purchasing decisions.
"Each semester we look at what the priority expenditures are and invite those specific vendors to a HUB vendor fair to present their products and services to campus staff interested in making those types of procurements," Clark explained.
Clark also highlights the success of HUB Operation's Construction Management Talent Pipeline Program developed in partnership with the UH College of Technology and National Association of Minority Contractors. The Construction Management Talent Program provides HUBs with knowledge to help them to be more competitive as they prepare bids as prime contractors for construction work, including UH construction projects.
"When it comes to diversity, equity and inclusion (DEI), colleges and universities have traditionally put their resources into recruiting and retaining diverse students and employees — however, there is a third leg of DEI that focuses on supplier diversity," said Holly Mendelson, co-publisher of INSIGHT Into Diversity. "The INSIGHT Into Diversity Jesse L. Moore Supplier Diversity Award, named in honor of longtime advocate and economic development pioneer Jesse L. Moore for his leadership in promoting supplier diversity and the success of minority-owned businesses, is our way of ensuring this critical area of DEI also gets recognized for the important role that it plays."
The UH HUB Operations and other winners will be announced in the April 2021 issue of INSIGHT Into Diversity magazine.  Visit the INSIGHT Into Diversity website for more information.  
---