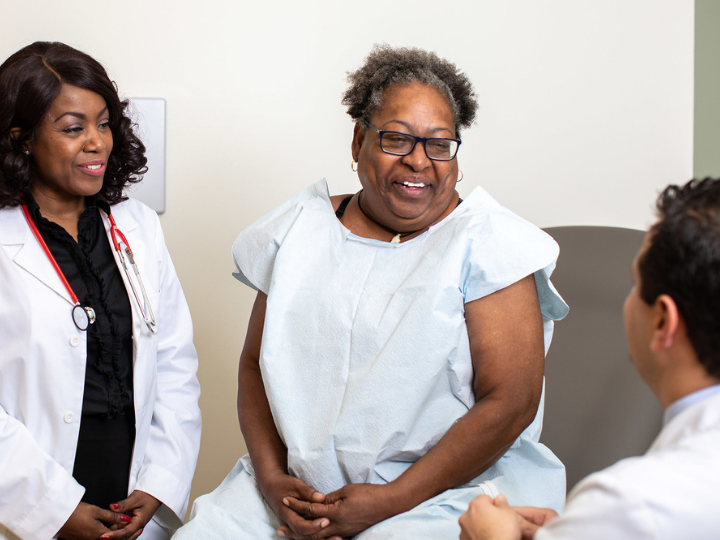 Today, Humana (NYSE: HUM) and the University of Houston announced the launch of a Value-based Care Specialization online program to support providers, academia and other business and industry professionals and the public in learning about the fundamentals and real-world application of value-based care that has become integral to improving outcomes in health care.
Surveys show that there is a varied understanding of the definition of value-based care within the health care industry. As two enterprises focused on equipping future clinicians and health care professionals with the tools they need to deliver exemplary care, Humana and the University of Houston, through their collaborative Humana Integrated Health System Sciences Institute, embarked on a mission to create this comprehensive specialization that can help bridge the VBC knowledge gap. The flexible, fully-online program is available to learners around the world through Coursera, a global online learning platform.
"This readily available and affordable option will support those who are working with practices and providers to create better outcomes for their patients," said Tray Cockerell, director of strategy advancement for Humana. "It's more important than ever, with the tumult caused by COVID-19, that practices focus on prevention and care coordination. We learned in 2020 that providers in value-based care agreements were better positioned to withstand the financial impact the pandemic brought on the health care industry because they had established patient-centered medical practices. Because they could quickly pivot their resources into action to best serve patients, their income was not as drastically affected as those of their fee-for-service peers."
"It's essential that those who work to improve the health of their communities speak the same language," said Dr. LeChauncy Woodard, general internist and founding director, Humana Integrated Health System Sciences Institute at the University of Houston. "The collaboration on this content assures that everyone, from the physician and nurse, to social workers, pharmacists and claims representatives, as well as consumers of health care understand what it takes to work together. These multisector partnerships help to ensure patients are receiving the best possible care and achieving the best outcomes at the lowest possible cost."
"The health care industry is rapidly changing, and high-quality, flexible learning can help support medical professionals preparing for the future," said Betty Vandenbosch, chief content officer at Coursera. "We are excited to partner with leaders such as the University of Houston and Humana to offer job-relevant content in the emerging area of value-based care."
The Value-Based Care Specialization program comprises six courses and a capstone project, with each course composed of 2-3 learning modules and a summative assignment. Participants may take any of the six courses independently (receiving a certificate for each) or collectively for the specialization designation. To learn more, visit the Value-based Care Specialization home page.
The Value-based Care Specialization program is a natural progression for the Humana Integrated Health System Sciences Institute at the University of Houston, a strategic partnership to train future health care leaders with a focus on providing holistic, collaborative care to improve health outcomes. The institute fosters inter-professional, team-based care in the colleges of medicine, nursing, optometry, pharmacy and social work and beyond, preparing students to thrive in the changing health care ecosystem.
Humana has an extensive and growing value-based care presence. As of Dec. 31, 2020, Humana has more than 2.7 million individual Medicare Advantage and commercial members who are cared for by more than 67,000 primary care physicians in more than 1,000 value-based relationships across 43 states and Puerto Rico. As of January 2021, Humana's total Medicare Advantage membership is more than 4.8 million members, which includes members affiliated with providers in value-based and standard Medicare Advantage settings. For more information, visit www.humana.com/valuebasedcare.
---