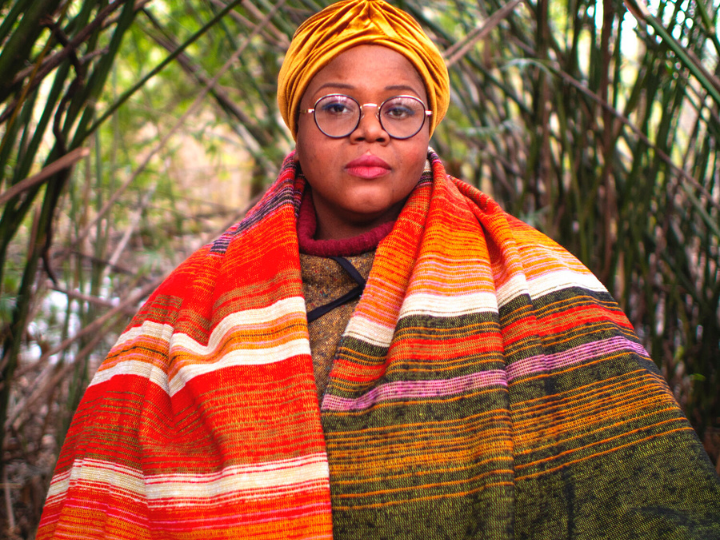 The Center for Art and Social Engagement (CASE) at the University of Houston Kathrine G. McGovern College of the Arts has partnered with the American Academy in Rome (AAR) to launch a fellowship in Rome, Italy for Houston-area emerging and early mid-career visual artists.
Independent and interdisciplinary artist Lisa E. Harris (Li) has been selected as the inaugural Houston Regional Affiliate Fellow and will spend eight weeks on the AAR campus pursuing her work and research against the inspiring backdrop of historic buildings and gardens on Rome's Janiculum Hill. A filmmaker, creative soprano, performer, composer, improviser and writer, Harris will have access to a studio and stipend to fund her work and residency.
"I am elated to return to Italy, albeit my first time to Rome, as the inaugural Houston Regional Affiliate Fellow," said Harris. "It brings me joy to put on for my city around the world. It's a gift to be supported in doing so. Grazie Mille!"
Harris is the founder and creative director of Studio Enertia, an arts collective and production company in Houston.  Studio Enertia produced her recently completed 10-year durational work, "Cry of the Third Eye, A new opera film in Three Acts," that archives the effects of gentrification on her Houston neighborhood.
She is also the 2021 recipient of the Dorothea Tanning Award for Music/Sound, awarded by the Foundation for Contemporary Arts, and a 2021 Texas Vignette Artist Grant winner. Her recent commissions include "Give It a Rest: X Lullabies in Support of Black Rest/Unrest" for the contemporary classical duo Mazumal and "A Black Woman Told Me and I Believe Her. A Movement," commissioned by Harvard University for the 2020 Freshman Seminar with Professor Claire Chase.  Harris is a current Monroe Research Fellow at Tulane University's Center for the Gulf South where she is developing her environmental justice research project "Onshore Trilling: What to Do When the Earth Sings the Bruise."
For the launch of this program, CASE worked with a group of local artists, curators and arts organizers to identify potential fellows who reflect the diversity of Houston. The panel of judges consisted of Abinadi Meza, 2015 Rome Prize Fellow and associate professor in the UH School of Art; Kelly Montana, assistant curator, Menil Drawing Institute and Alison de Lima Greene, Isabel Brown Wilson Curator of Modern & Contemporary Art, Museum of Fine Arts, Houston. Harris was chosen out of 40 applicants.
The Houston Regional Affiliate Fellowship in Rome an eight-week residency between January and July 2022. Visit the CASE website to learn more.
---