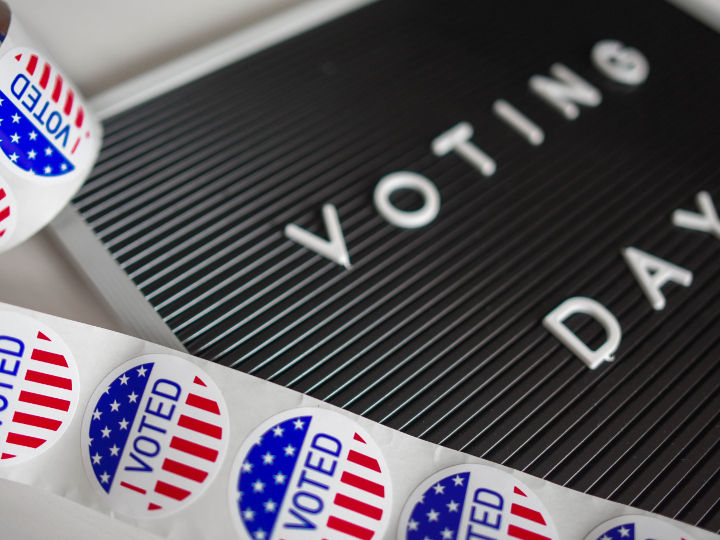 Researchers from the University of Houston Election Lab reported Monday, one day before early voting begins in Texas, that a majority of the state's county election websites are missing key details about the process for voting or changes to the ballot.
Almost 20% failed to offer a sample ballot, which is required by state law. And most county websites, especially those in smaller and rural counties, had incomplete or no information in critical areas, including how to register to vote, how to vote in person and how to vote by mail.
Fewer than half informed voters that the straight-ticket voting option would not be available starting this fall, despite the fact that the Texas Election Code requires county websites to include information about this significant ballot change. More than 70% of voters in the state's large counties have traditionally used the straight-ticket option.
"Voter confusion and concern is spiking as Texans vote in a high-stakes election in the middle of a pandemic with big ballot changes," said Brandon Rottinghaus, professor of political science who led the project, produced by a team of undergraduate researchers as part of the Election Lab. "Clarity concerning how to vote, the process for voting, safety protocols and what we are voting on is critical, and many counties need to do a better job informing voters." 
In a comprehensive review of the election websites of Texas' 254 counties, the researchers found many had incomplete information about the voting process:
63% clearly explained how to vote by mail
58% clearly outlined the voter registration process
50% clearly explained how to vote in person
While 71% offered identifiable information about polling locations, the researchers found wide variation in how the information was conveyed: some, typically those with smaller populations, simply listed polling locations, while others offered a map of locations or a searchable system to identify the location closest to the voter's address. 
Some web sites – generally those in larger counties, including Harris County – contained complete and easily accessed information, including video explainers, Rottinghaus said. The Harris County website even included information on health protocols, something just 25% of websites did. Only 7% mentioned voting by mail in the context of the pandemic.
Websites that did explicitly mention COVID-19 and mail voting said fear of contracting the virus is not a sufficient reason to qualify to vote by mail. 
"Especially during a public health crisis, people need information on how they will be kept safe and healthy when they decide to vote," said Syed Naqvi, a senior majoring in political science.
Salomon Huerta, another undergraduate researcher and political science senior, said the researchers were surprised to see so few counties made information readily available about voting by mail.
"There are guidelines with regards to COVID for how to eat in restaurants, how to shop and travel in the pandemic," he said.  
The report offers several solutions. "County websites should provide clear and updated information about the process for voting, health protocols to quell fears of COVID-19, and how to vote by mail, especially considering the confusion on that point," Rottinghaus said.
The recommendations include:
All county websites should provide updated information about voting in person and by mail and should describe health protocols to quell fears of COVID-19
The state should offer guidelines for counties outlining how voters can determine what district(s) they live in, including who their current representatives are, as well as a list of polling locations
Current Texas Election Code requirements requiring the posting of sample ballots should be enforced well before early voting begins
"There are over one million new registered voters since the 2016 election who should have access to information on the voting process and health protocols to encourage turnout," said Karla Grado, a member of the research team and political science senior.
The full report is available here.
---