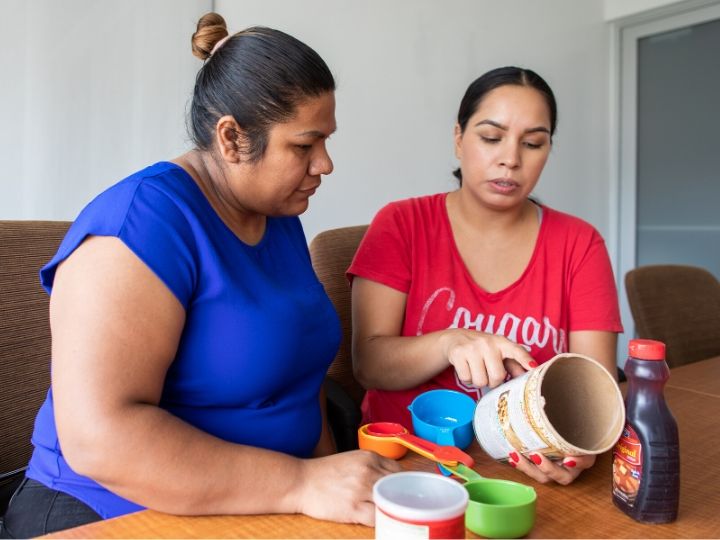 One year after launching in Houston's East End, the University of Houston's Project TOUCH (Treating Obesity in Underserved Communities) has new and meaningful numbers to report. The effort to prevent and treat obesity, type 2 diabetes and other ailments, opened in the East End after success in Houston's Third Ward. The program is funded by a $2 million grant from the United Health Foundation and is free to participants.
Obesity generates medical costs of $190 billion a year, and Texas has the 11th highest rate of obesity in the United States, according to the National Institutes of Health. The Centers for Disease Control and Prevention report that 78% of Latinos and 72% of African Americans are overweight or obese. Project TOUCH identifies residents at risk for chronic diseases in Houston's underserved communities and connects them with programs and services to help them learn healthy habits.
Impact of Project TOUCH in the East End:
1,000 residents screened
Four YMCA Diabetes Prevention Program (DPP) classes in Spanish
150 families who live in the East End have participated in the YMCA DPP and UH BOUNCE (Behavior Opportunities Uniting Nutrition, Counseling & Exercise) programs
"UH's Project TOUCH has been working with many community partners over the past year to bring education and prevention programs to our neighbors in the East End, to meet them where they live, work, and play," said Dan O'Connor, professor and chair of the UH Department of Health and Human Performance. He leads the Project TOUCH program along with Ezemenari Obasi, co-founder of the UH HEALTH (Helping Everyone Achieve a Lifetime of Health) Research Institute and professor in the College of Education Department of Psychological, Health & Learning Sciences.
"Our goals are to promote understanding that diabetes is preventable and to provide knowledge and skills to help families live healthier lives," said Obasi.
Case study: Beatriz Gomez
At 34 years old, Beatriz Gomez is surrounded by food on a daily basis as a restaurant cook. But her desire to start a family is stronger than her surrounding temptations, and news from her doctor led her to take action.
"My doctor told me because of certain medical conditions that in order to have a child I need to lose weight. The clinic I go to recommended this program to help me achieve my goals," said Gomez through an interpreter.
As a participant in the UH Project TOUCH program in the East End, she's well on her way, having already lost 22 pounds since February with a goal to lose 20 more. And for someone who never cared much to exercise before, she now looks forward to it.
"I really like doing my arms, and to feel more comfortable with how they look," said Gomez. Her exercise is accompanied by YMCA's DPP classes that teach about portions, sugars, carbohydrates and general nutrition. Gomez admits she now checks labels constantly at the grocery store, a habit she never had before. She also said it's been a great time in her life.
"I think if you are ready to commit to a program, this program will really help," said Gomez.
The ultimate objective of Project TOUCH is to create a model that can be duplicated and sustained not only in communities across the greater Houston area, but also throughout Texas and the United States.
For more information on Project TOUCH, click here.
---