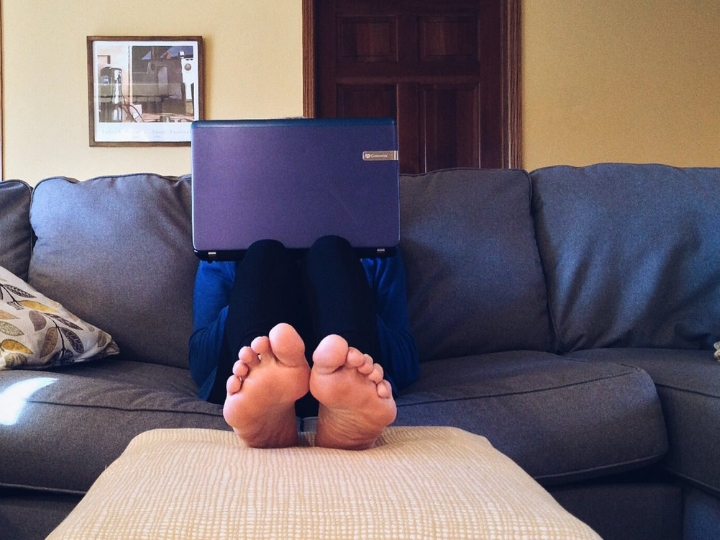 Movie piracy, or the illegal downloading of copyrighted material, has long been a thorn in the sides of movie executives who rightfully complain about the theft of their products, but new findings may have them reconsidering their ire. Shijie Lu, University of Houston assistant professor of marketing, is reporting in Management Science that illegal downloads occurring after a movie's release increase a movie's word of mouth, or buzz, and are likely to increase box office sales by 3%.
"The effect of the piracy on box office revenue really depends on when it occurs," said Lu.  "We find movies with pre-release piracy are associated with lower revenues despite the word-of-mouth effect, so there is a downside, but it certainly seems there is an upside, too."
Lu reports that his study can be used by the movie industry to potentially target the pre-release piracy that is damaging to the industry. "It seems impractical to fully eliminate piracy due to the cost of legal enforcement and the inability to shut down illegal sites with servers all over the world," he said.
Lu gathered data for two years from piracy sites, word-of-mouth sites and box-office receipt sites. He gathered illegal download information from The Pirate Bay, a company that catalogues and hosts torrent information for copyright infringement. For buzz he reviewed the IMDB movie site and for box office sales he compiled data from the site Box Office Mojo. 
"All the data is public and we scraped it for certain dates to look at the correlations," said Lu. "For instance each day I looked at whether there was a bump in the bit torrents of a certain movie and if that led to increased word of mouth, and whether that led to an increased box office the following day."
Of course correlation does not imply causality. Lu used rigorous statistical methods in this study so that the results can be interpreted more causally.
Word of mouth has always been a significant marketing tool, and is only growing in the internet age. A 2012 Nielson survey reported that 92 percent of consumers say they trusted recommendations from friends and family more than any other forms of advertising. That's an increase of 18 percent since 2007.
Lu was able to confirm his findings by using what he describes as a "natural experiment." In 2014 a police raid in Sweden shut down the Pirate Bay servers for two months. Lu's earlier findings predicted that when no piracy existed after a movie's release, the word of mouth would go down as would box office revenue.
"We verified these findings and it was pretty encouraging," said Lu.
Although the post-release box office bump is 3% on average, it varies across genres: Action movies benefit the most and thrillers benefit the least from post-release piracy.
"We can't yet explain this and whether the similar effect applies to DVD sales is still unknown," said Lu, who is joined on the project by Neil Thomas Bendle, associate professor of marketing and Xin (Shane) Wang, assistant professor of marketing, both at University of Western Ontario - Richard Ivey School of Business.
Perhaps the team will conquer these new questions in a research sequel.
---