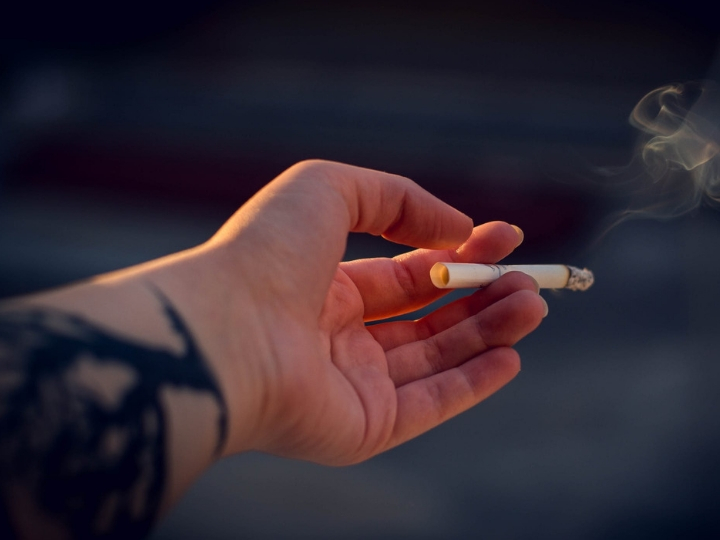 Please note – Lorraine Reitzel and Angela Morgan are available for interviews by advance request. To schedule an interview please contact Laurie Fickman at 713-743-8454. 
HOUSTON, Jan. 30 – Angela Morgan, a family coach at Santa Maria Hostel, Texas' largest multi-site residential and outpatient addiction recovery center for women and their children, has been a cigarette smoker for 29 years. On February 1, she's done.
"I had been thinking about quitting over the years, but what really got me to propel forward was two years ago I lost my brother, a smoker, at age 40, and then last year on the anniversary of his death - the very same day - my father had a heart attack. He was a smoker too," said Morgan. Though he survived, she was terrified.
Morgan's target date is the day all Santa Maria Hostel sites go tobacco free, as part of the University of Houston's Taking Texas Tobacco Free, a prevention program reducing the incidence of tobacco-related cancers among Texans by assisting community behavioral health centers across the state to adopt and implement comprehensive tobacco-free campus policies. The organization is funded by the Cancer Prevention and Research Institute of Texas and partners with Integral Care of Austin/Travis County and the University of Houston's HEALTH Research Institute on these projects.
"Our aim is to change the landscape of how tobacco use is addressed within substance use treatment centers and other community agencies that serve their clientele," said Lorraine Reitzel, associate professor of health at the UH College of Education and head of the UH Social Determinants/Health Disparities Lab.
It's no small problem. According to the CDC, people with behavioral health conditions such as major depression, schizophrenia, and alcohol or drug dependence are more likely than those without such conditions to smoke and to smoke more heavily; in addition, they account for nearly half of all tobacco-related deaths each year. Texas has a higher rate of death attributable to smoking relative to the remainder of the U.S., at 273 per 100,000 adults.
At the Santa Maria Hostel, quitting smoking is something to celebrate, and that's what they will do.
What: Kickoff for Santa Maria Hostel Goes Tobacco Free. Among educational materials available on site will be a carbon monoxide monitor to measure the amount of CO2 in your lungs.
When/Where: Friday Feb. 1. Two Santa Maria locations and times:
10 a.m. – noon, Jacquelyn House, 2005 Jacquelyn Drive, Houston, 77055
1 p.m. – 3 p.m., Bonita House, 2605 Parker Road, Houston 77093
ABOUT TAKING TEXAS TOBACCO FREE
The University of Houston's Taking Texas Tobacco Free is a multicomponent, tobacco free workplace program that has been implemented in 22 Texas Local Mental Health Authorities (LMHAs). The mission is to promote wellness among Texans by partnering with healthcare organizations to build capacity for system-wide, sustainable initiatives that will reduce tobacco use and secondhand smoke exposure among employees, consumers, and visitors.
ABOUT SANTA MARIA HOSTEL 
The mission of Santa Maria Hostel is to empower women and their families to lead healthy, successful, productive and self-fulfilling lives. Santa Maria began in 1957 and today is one of Texas' largest multi-site residential and outpatient addiction treatment centers for women, and one of the only programs in the state where a mother can bring her children with her while she accesses residential treatment. In addition, we provide a full continuum of services to meet each woman or family where they are at on their recovery journey, from community-based prevention and intervention programs through long term recovery support, housing, and aftercare. By offering vital services and life changing support, Santa Maria offers a pathway to success through recovery. From recovery from addiction to recovering from homelessness, incarceration, abuse and other trauma, Santa Maria has the experience and compassion to offer a hand up, change lives, and heal families. 
---