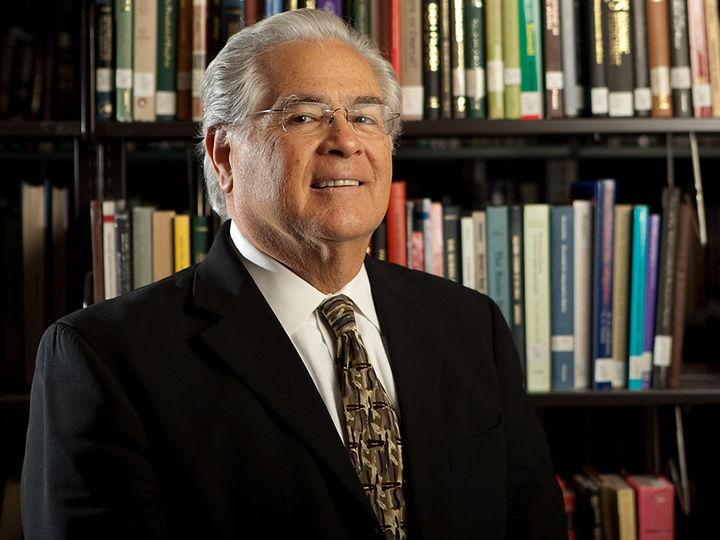 Arte Público Press, the nation's largest publisher of Hispanic Literature in the United States and based at the University of Houston, is a recipient of the National Book Critics Circle (NBCC) Ivan Sandrof Lifetime Achievement Award. Named after the first president of the NBCC, the honor is given annually to a person or institution with an extensive history of significant contributions to book culture.
"The award comes as a total surprise because it typically goes to authors," said Nicolás Kanellos, Arte Público Press founder and director. "This recognition will help us amplify voices in Latino literature throughout the United States."
The NBCC is considered among the most respected literary awards in America. Past recipients include Margaret Atwood and Pulitzer Prize winner Toni Morrison.
"The University of Houston has given Arte Público Press an intellectual space in which to create and thrive, and has provided Latinos the opportunity to make a nationwide cultural imprint through literature," Kanellos added. "We labor not for our own recognition but for the benefit of the authors we publish. Our mission to create a space for Latinos in the national culture guides us forward."
Kanellos founded Arte Público Press in 1979, and the press has published over 600 books in English and Spanish in its 40-year history.
"This is a well-deserved honor for Dr. Kanellos," said Paula Myrick Short, UH provost and senior vice president for Academic Affairs. "This initiative is one of many that demonstrates how the University of Houston relates to its community. We are proud to be recognized as a designated Hispanic-Serving Institution by the U.S. Department of Education."
Arte Público Press' Recovering the U.S. Hispanic Literary Heritage Project, now in its 27th year, is the first nationally coordinated attempt to recover literature by U.S. Hispanic authors. Arte Público also indexes and publishes lost Latino writings from the American colonial period through 1960.
"I am especially excited about this national literary award presented to Arte Público Press," said Antonio D. Tillis, dean of the UH College of Liberal Arts and Social Sciences. "As the M.D. Anderson Professor of Hispanic Studies, I not only feel the award is well deserved, but I am also proud that it sheds light on Dr. Kanellos' innovation. He is a true leader in bringing much-needed attention and conversation to Hispanic and Latino literature."  
The NBCC Awards will be presented on March 14 at the New School in New York City.
---