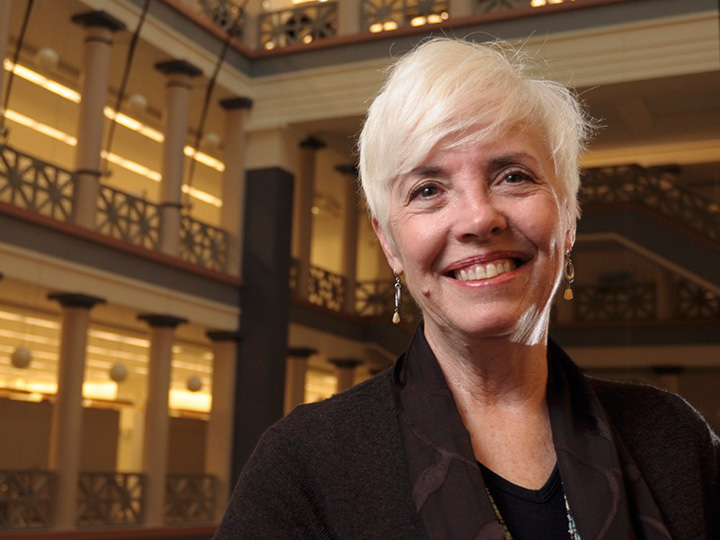 The dean of the University of Houston Gerald D. Hines College of Architecture and Design, Patricia Belton Oliver, FAIA, has been named one of 2019's Distinguished Professor Award laureates by the Association of Collegiate Schools of Architecture. The ACSA represents more than 40,000 architecture faculty and students worldwide and bestows the honor annually to an elite group of educators for their notable work in building design, community collaborations, scholarship and service.
In 2010, Oliver became the first female dean of the University's Gerald D. Hines College of Architecture and Design. She has also served as senior vice president of educational planning and architecture at Art Center College of Design in Pasadena, California.
During her tenure at UH, the Gerald D. Hines College of Architecture and Design was named among the top 35 "Most Admired Architecture Schools" in America by Design Intelligence, an independent company that is dedicated to the business success or organizations in architecture, engineering, construction and design.
Oliver has implemented several new programs including designLAB, the professional/research arm of the college, the Hines International Studio and the Center for Sustainability and Resilience.
"I am honored to receive this award as the college continues to make a name for itself on the global stage. Architecture students and faculty have earned international acclaim for their work, and I expect that to continue," said Oliver.
Work by UH architects and design students has been featured at the world-renowned Aedes Architecture Forum in Berlin, Germany, and the Venice Biennale, where leading architecture entries from around the world are invited to present.
Dean Oliver shares the 2019 Distinguished Professor laureate with Thomas Barrie, North Carolina State University; Thomas Fischer, University of Minnesota; Stephen Schreiber, University of Massachusetts Amherst; and Andres Mignucci, University of Puerto Rico. She will accept her award Friday, March 29 at the ACSA annual meeting in Pittsburgh.
---