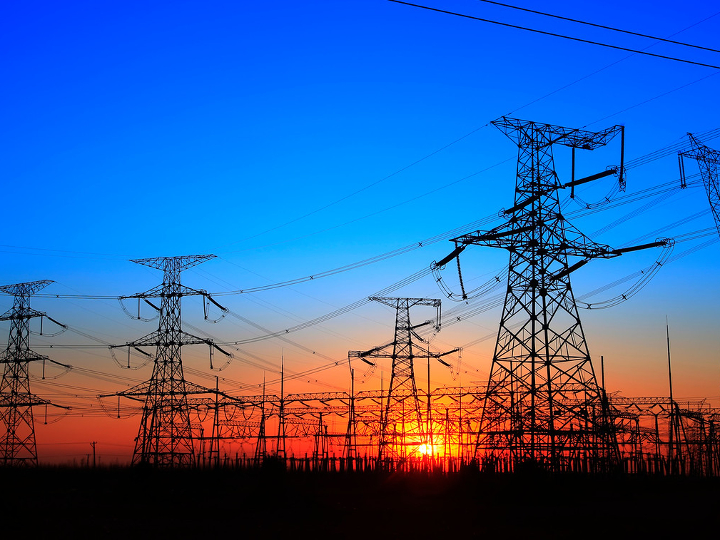 Balancing electricity supply and demand is challenging, and the prospect of blackouts carries a substantial economic risk. An engineer with the University of Houston is working on solutions.
Xingpeng Li, assistant professor of electrical and computer engineering, submitted two winning proposals to the U.S. Department of Energy's Electricity Industry Technology and Practices Innovation Challenge. The winners were announced Wednesday. In all, seven projects at six institutions were selected; Li is the only researcher with two winning submissions.
DOE, through its Office of Electricity, launched the competition to identify ways new technologies to improve current electric industry practices. Li's projects deal with both real-time and longer-term planning to improve grid performance, in part by developing ways to accommodate the vagaries of harnessing power from the wind and sun.
"Renewable power generation isn't completely controllable, so we need better procedures to handle the uncertainty," he said. "The current planning model assumes no uncertainty, but in reality, there are always forecasting errors, and the planning model needs to be able to account for that."
Li received $70,000 for the two projects. DOE sought ideas from industry, academia and other innovators to address existing or emerging threats to the electric sector and awarded more than $300,000 for the seven winning proposals.
Li's proposals include:
An effort to reconfigure transmission networks to improve carrying capacity. He said current operating strategies can't efficiently accommodate variable renewable energy generation. For example, wind and solar energy are dependent on windy and sunny days, so they can't generate power around the clock. He has proposed upgrading the energy management system, incorporating the use of microgrids to capture energy from rooftop solar systems and, when needed, feed that energy to the larger grid to improve capacity.
The second proposal deals with long-term planning to ensure the power supply keeps up with demand while also accommodating uncertainties inherent in integrating generation from renewable resources. That will include determining where best to locate generating plants and transmission lines.
This is the first year for the competition, which DOE officials said will be funded again for 2020.
---