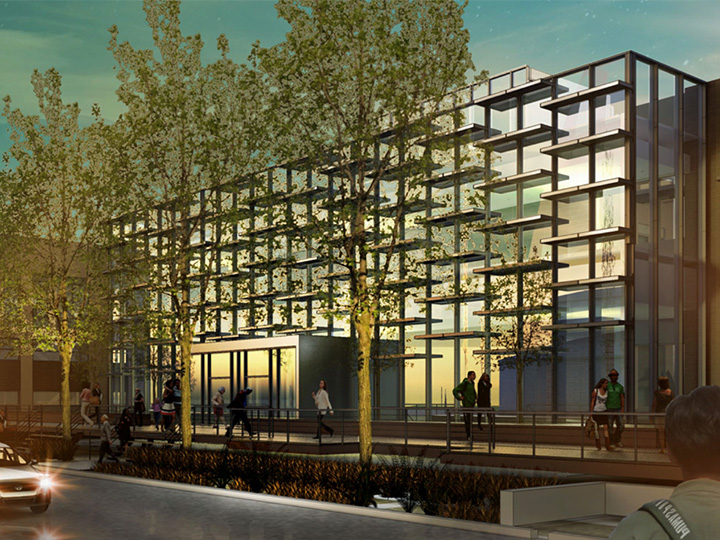 The University of Houston Gerald D. Hines College of Architecture and Design will receive another generous gift from the Hines family. Hines, the global real estate firm founded by Gerald D. Hines, has pledged $500,000 to an existing endowed professorship that will direct a new innovation lab at the college.
The Bill Kendall Memorial Endowed Professorship was established in 2018 with an initial gift of $250,000 from Houston architecture firm, Kendall/Heaton Associates, Inc. Kendall, a Hines College alumnus, was a beloved architect whose firm collaborated on iconic buildings around the world and across Houston including the Bank of America Center with Jonson and Burgee; the O'Quinn Medical Tower at St. Luke's with Pelli Clarke Pelli; the Audrey Jones Beck Building at the Museum of Fine Arts, Houston with Rafael Moneo; and the Asia Society Texas Center with Yoshio Taniguchi. The Hines' gift adds to numerous donations from Kendall's former colleagues and prominent industry partners to grow the endowment for the Hines College's first endowed professorship.
"The Hines' significant support of the Kendall Professorship has now elevated the endowment to reach $1 million," said Patricia Belton Oliver, FAIA, Hines College dean. "Such a significant endowed position will promote us as a leader in advanced fabrication technologies and materials research, benefiting our students and contributing to the industries that support us."
The college recently recruited Andrew Kudless as the professor who will hold this endowed position beginning in January 2020. Kudless is currently an associate professor of architecture at the California College of the Arts in San Francisco, as well as founder of the design firm Matsys. His digital design, modeling and fabrication work has been exhibited across the world.
At UH, Kudless will lead Hines College's new Advanced Media Technology Laboratory when it opens in spring 2020. In 2017, Gerald Hines and his wife, international artist Barbara Hines, donated $1 million to support the construction of the lab, which focuses on digital fabrication, robotics, 3D printing/additive manufacturing, advanced computation and parametric design, as well as advanced visualization and simulation. The lab is currently under construction adjacent to the college's Keeland Design Lab.
Jeff Hines, CEO of Hines commented, "Bill was instrumental in so many of our major developments; and we are happy to be able to celebrate his significant legacy with this memorial gift. Since innovation is in our DNA, we are particularly thrilled to be supporting this new lab. We have no doubt that the college is creating a new generation of leaders in design."
"We are so pleased to honor Bill Kendall at the University of Houston. This recent and generous support from the Hines Family will amplify the impact of the endowed professorship, ensuring that generations of students at UH understand the life and legacy of Bill Kendall and how he helped shape Houston's skyline," said Eloise Brice, vice president for University Advancement.
Through the years, the Hines' generosity has been instrumental in elevating the Gerald D. Hines College of Architecture and Design into a national leader in architecture and design education. Gerald Hines made a leadership gift of $7 million in 1997 and committed an additional $1 million in 2014 to support student international scholarships and international programming. Hines also funds a student internship in Barcelona each year.
---